Front Legs
The front legs are turned round, to fit a hand.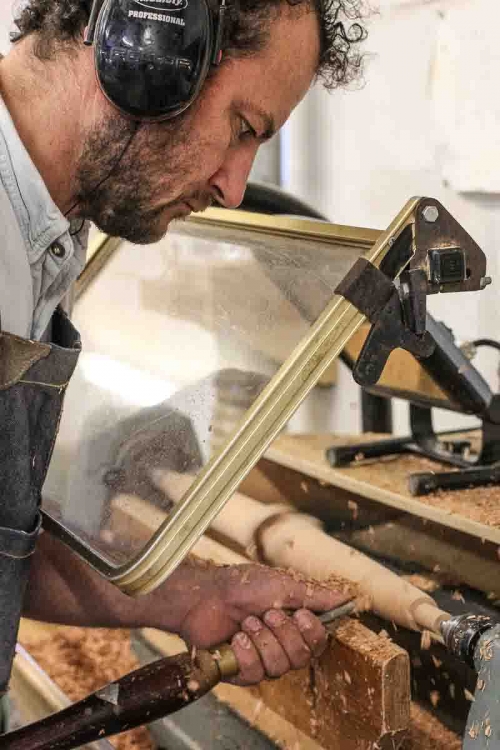 Everyone likes to see the square become round on the lathe, a lot happens fast. It can be fun, but not casual. We do not use guides or duplicators.
---
We drive a wedge into a kerf in the tenon.
You can hear it become secure.