Pedestal Extension Tables
Our pedestal extension tables open and close easily. Pulling on one side spreads both sides.
The tables are stable.
Size and Configuration
Our Mendelsohn and Johnson pedestal tables are priced on their respective pages for the two configurations on the drawing below.
We can also make them with three, 12" leaves. This costs more.

If you have other requirements, please inquire.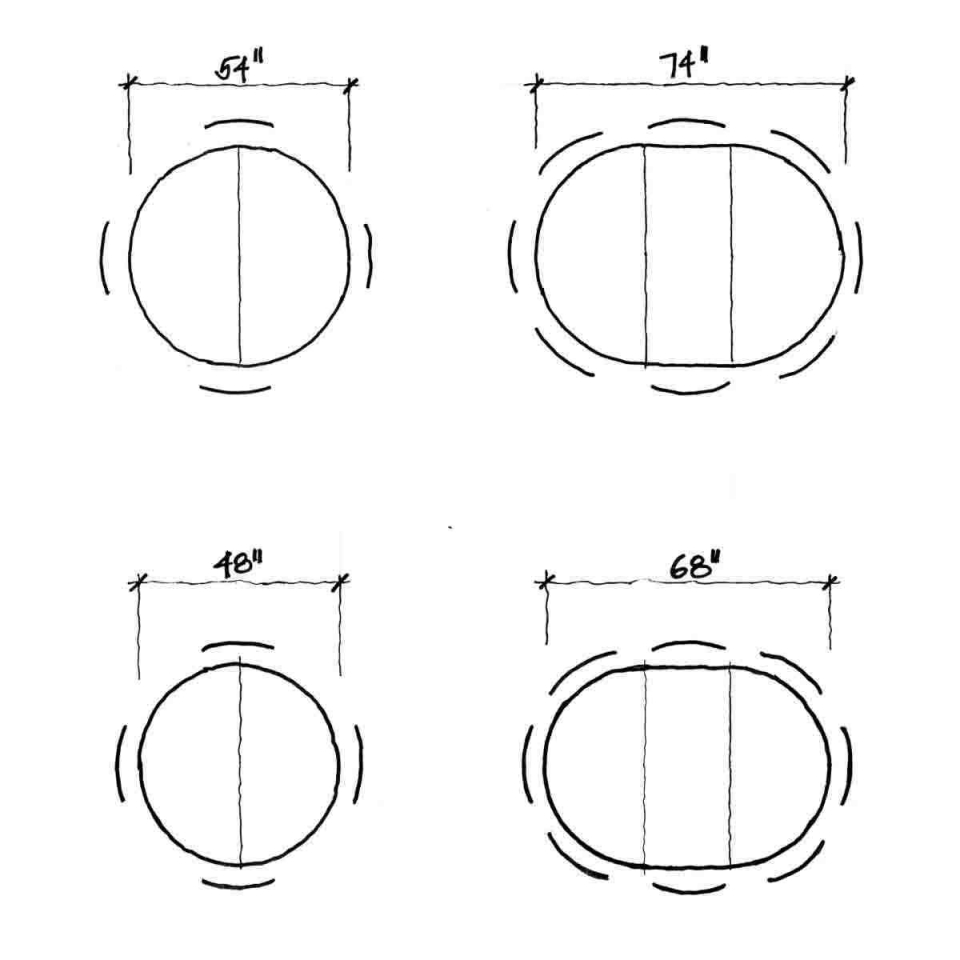 The photos in the slider below show our Johnson Pedestal table, 54" diameter, with and without its 20" leaf.
Storing the Leaves
We build padded plywood cases for storing leaves in closets or utility rooms
a case for two leaves $300
a case for three leaves $400
a case for four leaves $500