Tabletop Surface and Finish
You can choose how we prepare the surface and what we put on it.
Options for Surface Preparation
The surface of your tabletop can be:
Hand-planed
With sharp plane and scraper, we remove a shaving from everywhere on the surface. You can feel small ridges and valleys left by this work. Some wood fibers tear rather than cut, leaving a few divots.
The hand planed surfaces are for those who want clear evidence of hand work, who like the look and feel of the resulting texture, and who want to obscure future dings and scratches.
Options for Finish
We can finish your tabletop with:
Handrubbed Oil
This is the finish we use on our chairs and table bases. We apply 3 or 4 additional coats on table tops. It is the least impervious to liquids, but can be repaired and rejuvenated by owners.
See Handrubbed Oil.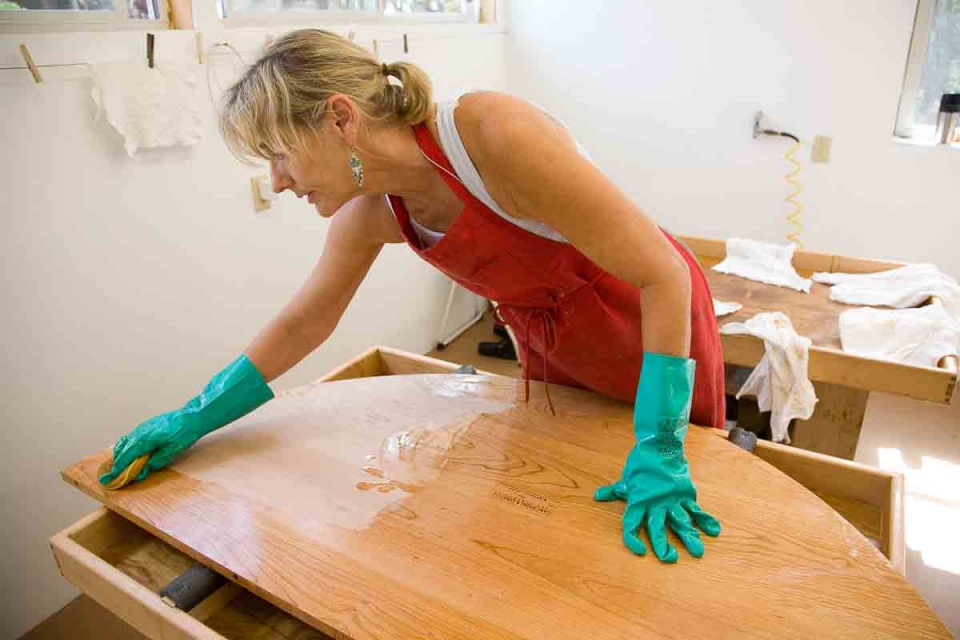 Varnish
As step one of this finish, we hand-rub oil into the wood to bring out the natural color and depth, then we apply two coats of polyurethane varnish. This is the most impervious to liquids, but must be professionally repaired.
See Varnish for details.