Sometimes People Want to Sell Their Weeks Furniture
If we can help them, we will.
If you are interested in what you see below, please contact the owners directly.
Shipping will be a problem and expensive, and we'd prefer not to be in the middle.
Best consider items close enough to go get.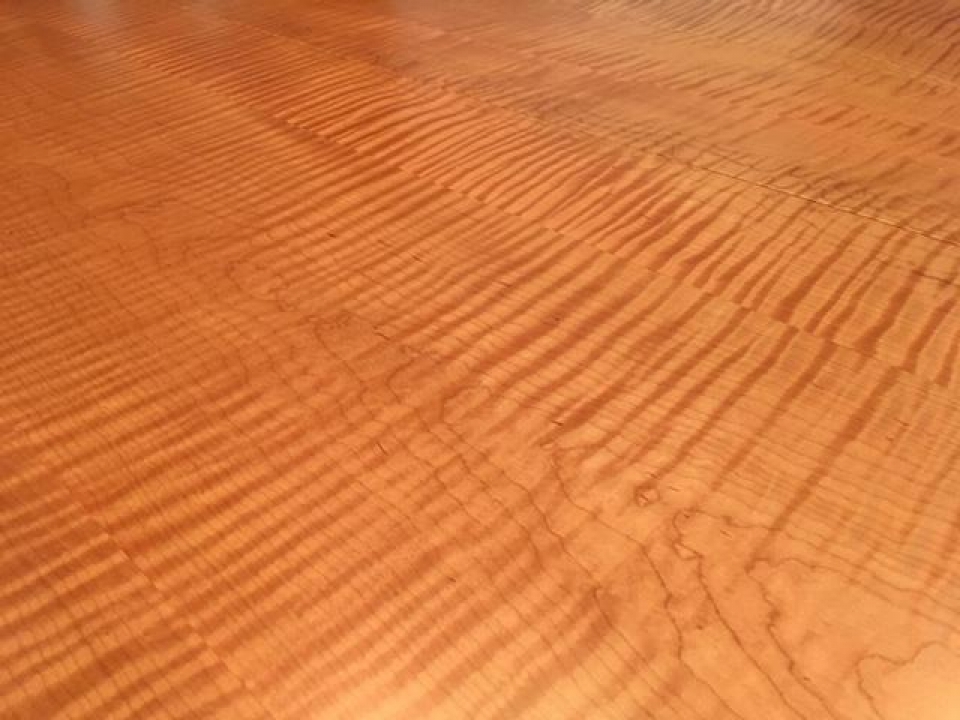 This Custom Mendelsohn Pedestal Table is in Wimberley, Texas. It is an extension table, 48" in diameter with an 18" leaf. The base is curly cherry. The top is curly maple. It belongs to a neighbor of ours who is moving into a smaller space in New York.
The table is featured on this website, heading up the Mendelsohn Pedestal Table page. I have seen it recently. I took a snapshot closeup of the top. It is like-new, flawless, and essentially unused. I could not find a scratch.
We sold this table for $5000. She'll sell it for $3000. For this one, because it is close, we could help arrange the shipping.
Text Sue: 205-7339...Area Code 931.