To accompany a table and chairs, we occasionally build case furniture for a dining room. This month, we built a walnut corner cabinet to accompany a Mitchell Trestle Table and twelve Wilson Chairs. For our patrons, we provide a drawing, or drawings, in whatever detail is necessary to insure that their needs are met. This is the floorplan showing the "foot print" of this furniture in the room.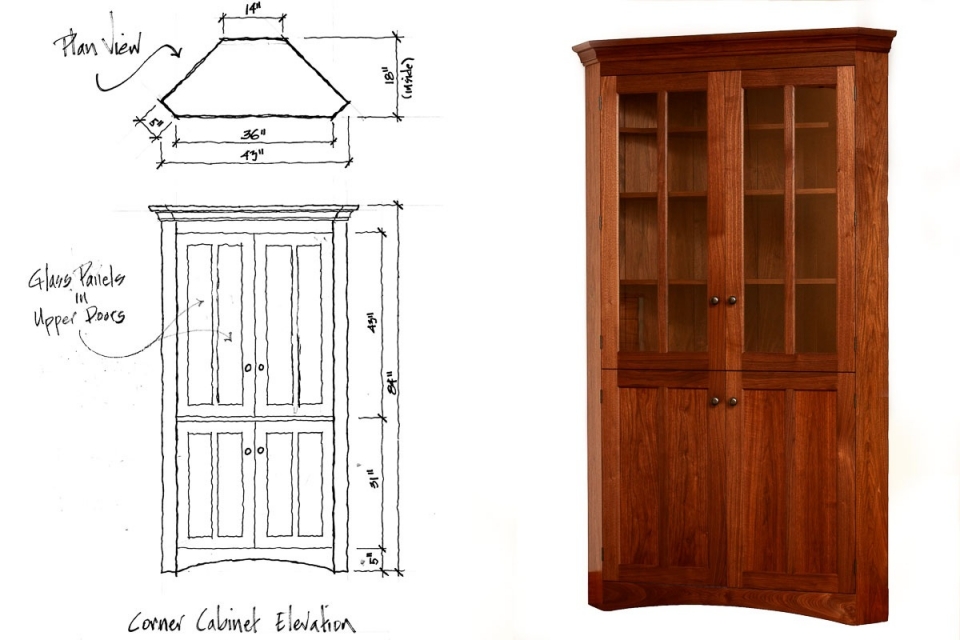 The elevation sketch below relates the start of a conversation to its result.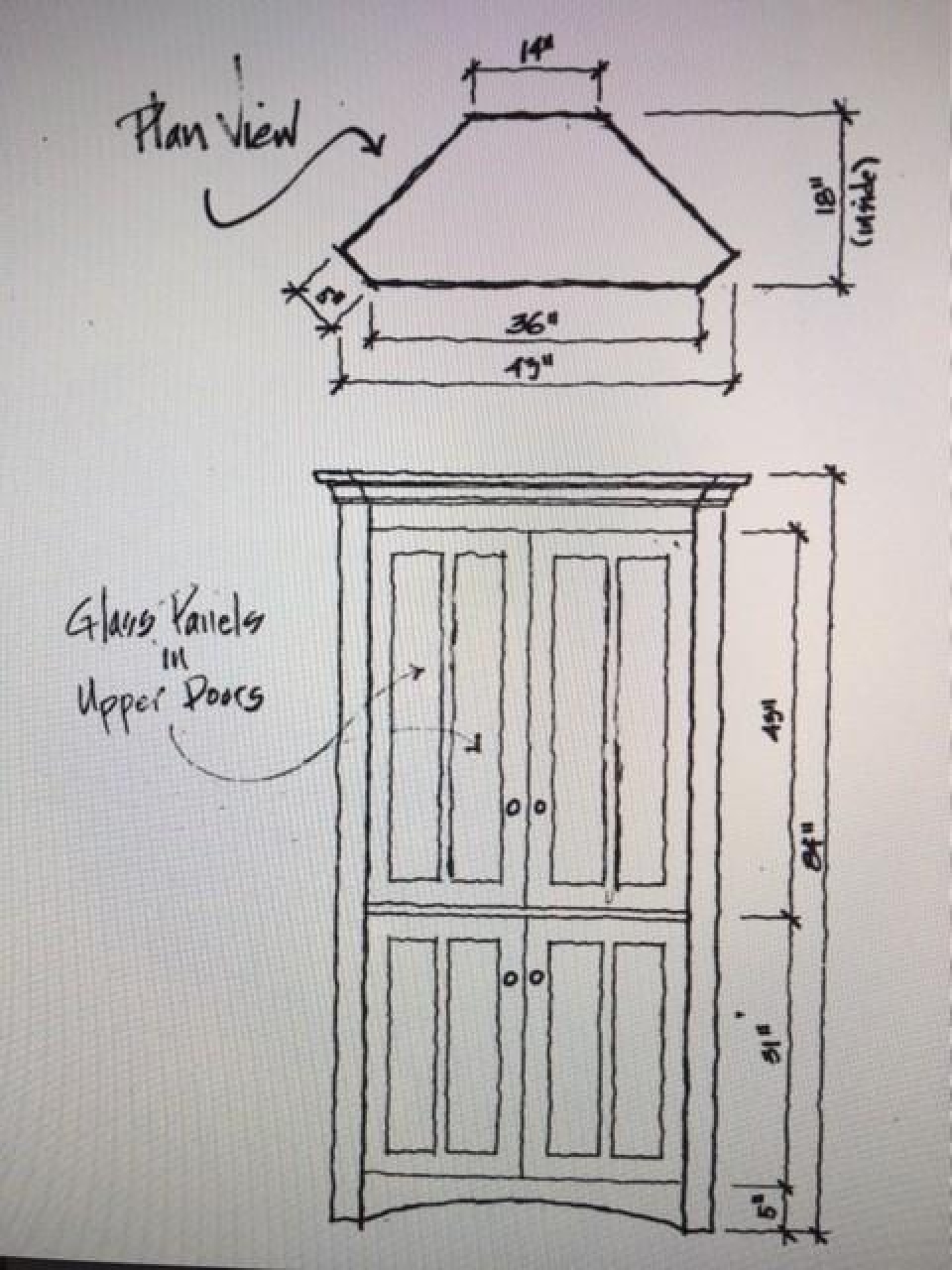 After making detailed, full-scale drawings, I made a list of parts with their dimensions. Each part has requirements for figure and the orientation of the growth rings—some parts must meet a certain standard, some can be much less restricted. A board for the back would never make a part for a door.

To accommodate any movement inherently possible in solid wood, the shelves are frame and panel. After assembling the shelves, I cut them to uniform size and shape.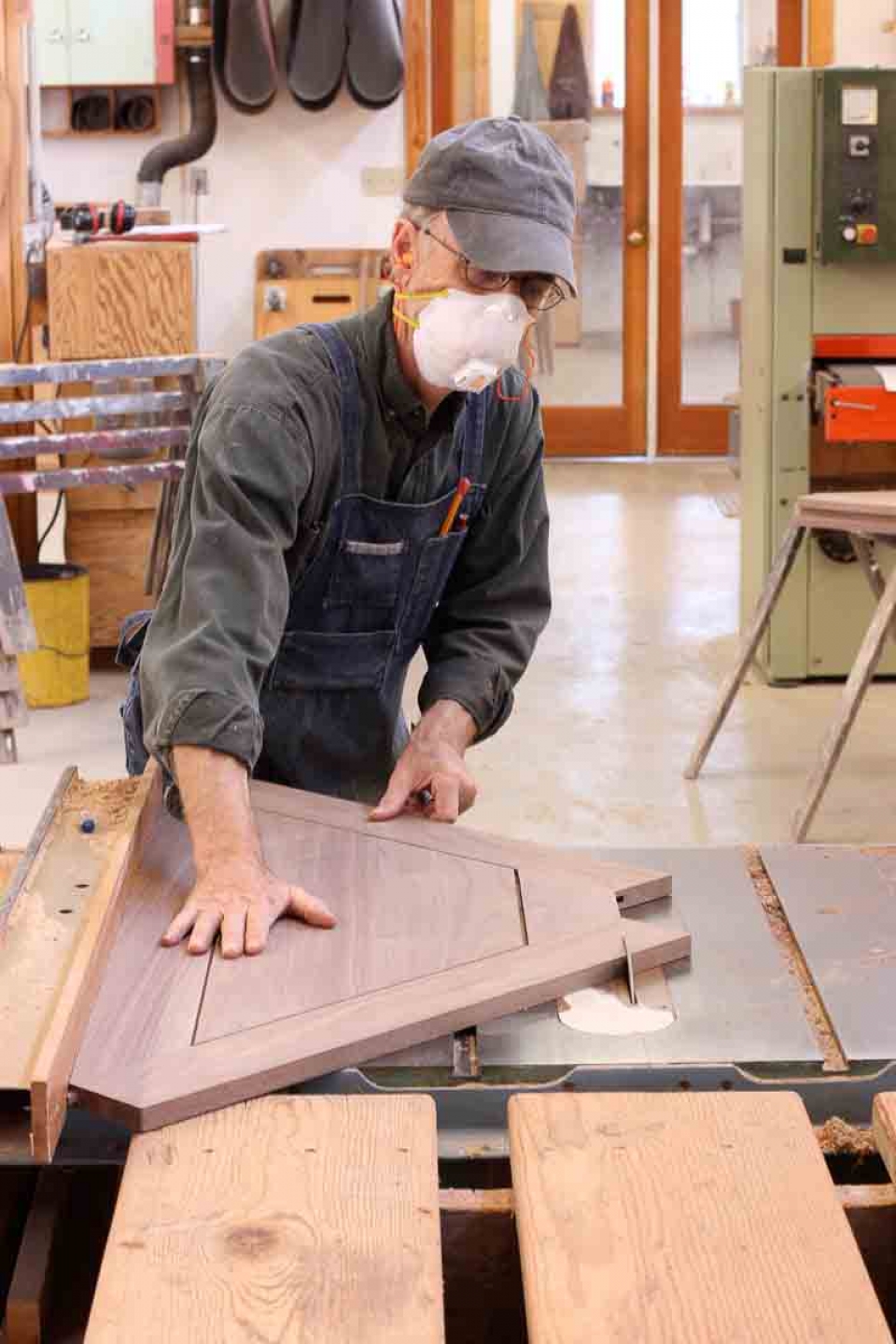 To allow as much glass as possible in the upper doors, we did not use a vertical "face frame" in the plane of the opening, but hinged the doors to the sides of the case–the sides that are perpendicular to the wall. I built a fixture to assist in mortising the hinges into this angled edge.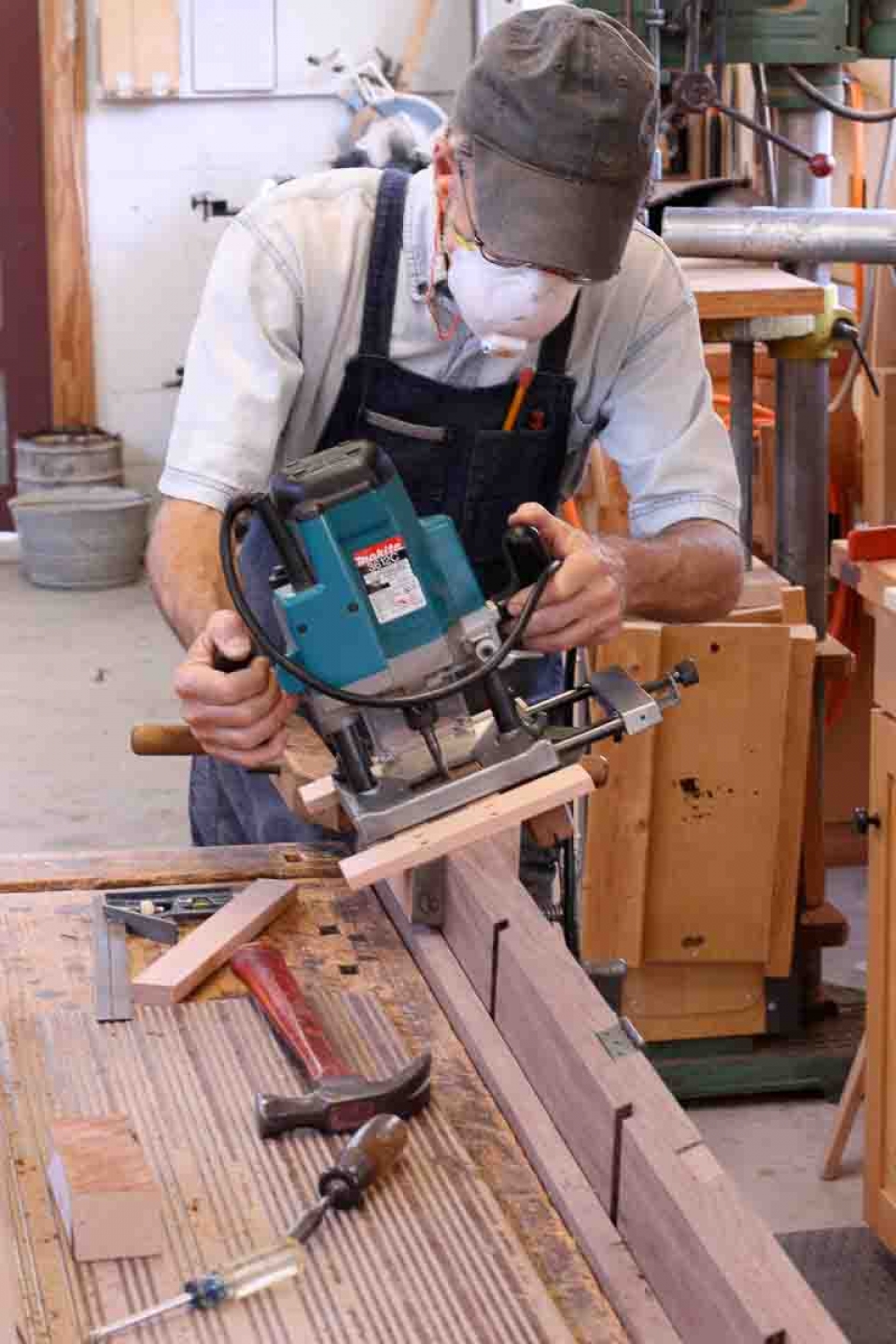 The primary structural members of this case are the very back and the two sides with the hinge gains. These members finished at 1-1/4" thick. The remaining spaces were filled with beveled-edge, tongue-and-groove boards, 1/2" thick.
We had shaper cutters made to produce a beveled molding around our door panels and to cope the rails and mulls to it. Tenons, 1-1/8" long, on the rails and mulls of our doors extend into a mortise to secure them from racking use and abuse. We finish door panels before assembly.