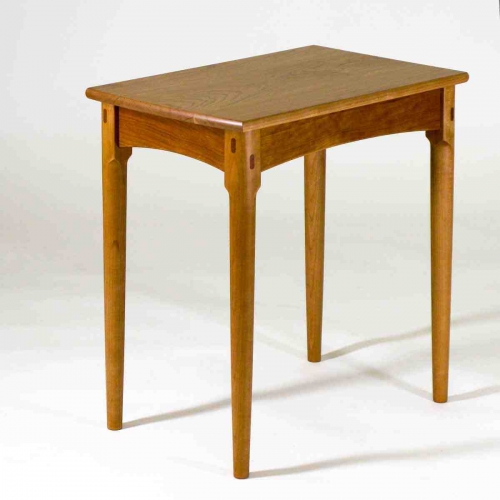 We are building Otwell side tables. These small tables are usually ordered as accessories for our rocking chairs. A "run" of these tables can vary from 8 to 15.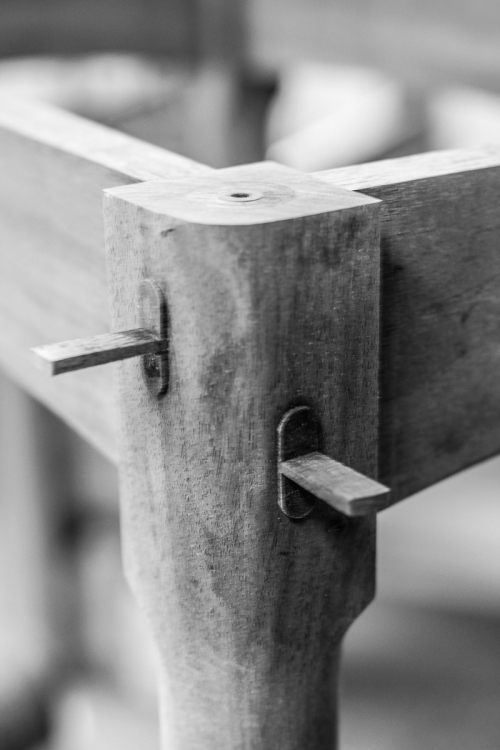 The "through-wedged," mortise-and-tenon joints are a significant structural and decorative feature of these tables. The mortises must be cleanly cut through the legs and stepped inside so the tenons can pass, one over the other. The tenons cut on the ends of the table rails must be accurately cut to fit the mortises. When assembled, we drive wedges in the end of the tenons to secure them. The joint is technically difficult, exceedingly strong, and pleasing to your glance or scrutiny.
We cut the "cheeks" of our mortises on the table saw. Austin is making one such cut on an Otwell table rail with a sliding fixture. The thickness of the rail is critical to establishing the thickness of the tenon.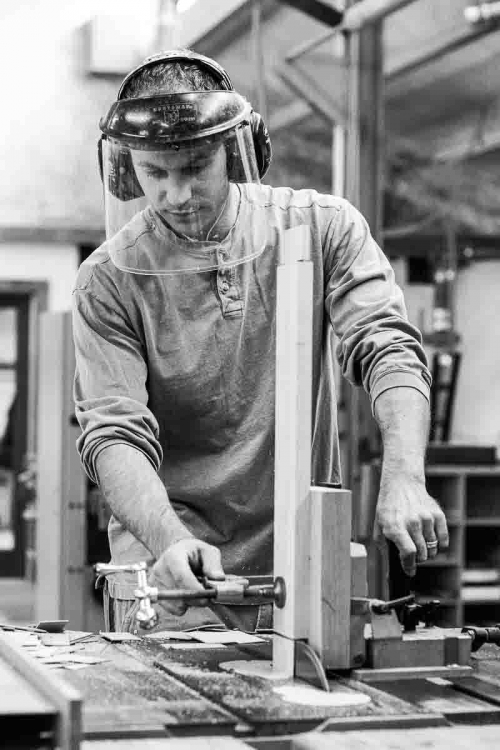 We use a rolling set of cubby holes to keep table parts organized.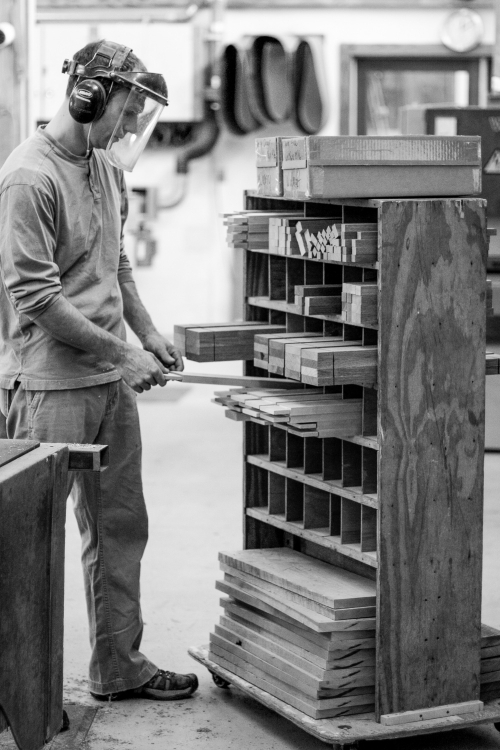 Once the parts fit, we store them until they are ordered. Then we assemble, sand, and finish.