We build custom tables to accompany orders of our chairs. The wood arrived today for the largest table we have ever built. This custom request was for a very sturdy table, with a top at least 2" thick, 4 feet wide, and 16 feet long. I could only reply that I would see if I could find the wood from someone we knew. Irion Lumber, provider of our walnut, had two mahogany planks: each 2 ½" thick, 27" wide, and long enough.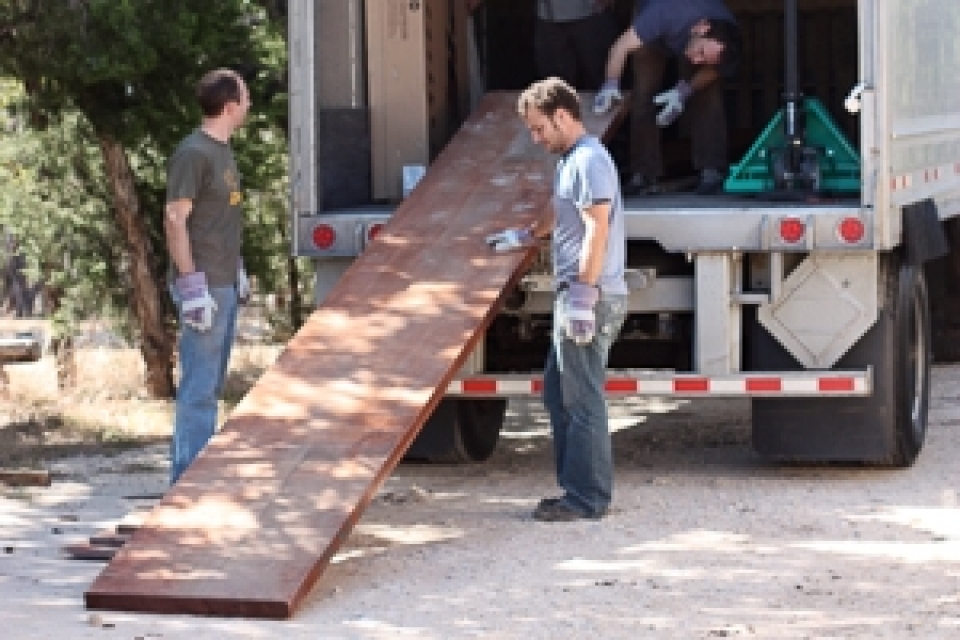 Austin, Will, and Aaron are unloading one of these planks: the largest we have ever seen—inspiring awe and reverence. Mahogany is stable enough for such a large tabletop. When Myron at Irion Lumber says a board is flat and straight, it is.
This is a drawing of the table we will build.