One of our leg-at-corner tables is called the Paschall Table after my Uncle Charles Paschall, whose shop behind his house always called me. The turned legs are the defining characteristic of this design.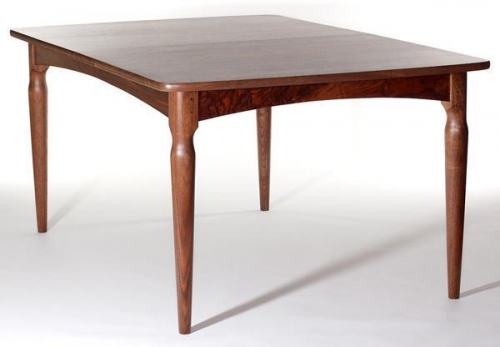 Liking the shape of the Paschall leg and seeking a "farmhouse" feel, a couple requested heavier legs and a thicker top. They also liked the tenons showing through the legs of our little side tables (the Otwell side table) and wanted through tenons on their kitchen table.
The tenons on the rails of this custom table are notched so they can cross inside the leg where the mortises are stepped to fit.