To accompany our rockers, we make a footstool that is 15″ high, right for use with the chairs. The seats of the footstools are cut from 2″ thick stock, tenons are turned on the round legs, and the tenons are fit and wedged into holes bored in the seats.

A patron requested a stool for playing cello of the same design, but built chair height of 18″. It occurred to us that the extra length of the legs and the action of playing could be considerable stress on legs without stretchers. We decided to make inconspicuous braces to truss and reinforce the legs.
We made parts as for a footstool with longer legs. We turned the tenons on the legs first and inserted them in the stool to measure the angle the legs made with the seat.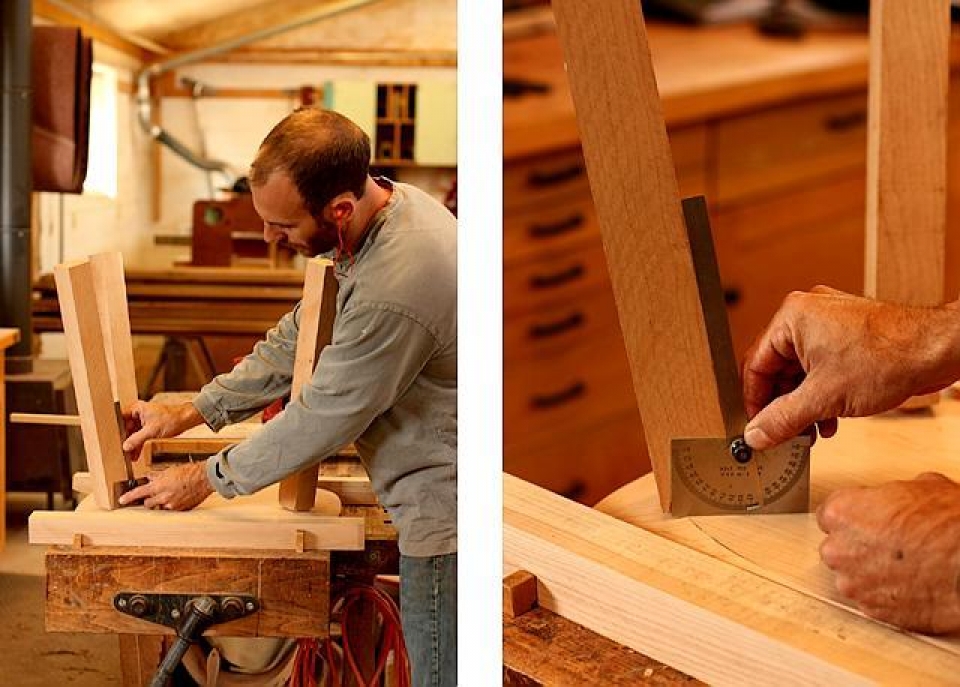 Knowing the angle, we designed a form for pressing laminations of veneer. The form is two sections, concave and convex. Each section is a stack of plywood cut to the curve required and covered with aluminum sheet. When describing the curve, the thickness of the final lamination must be accounted for — .45″ in this case.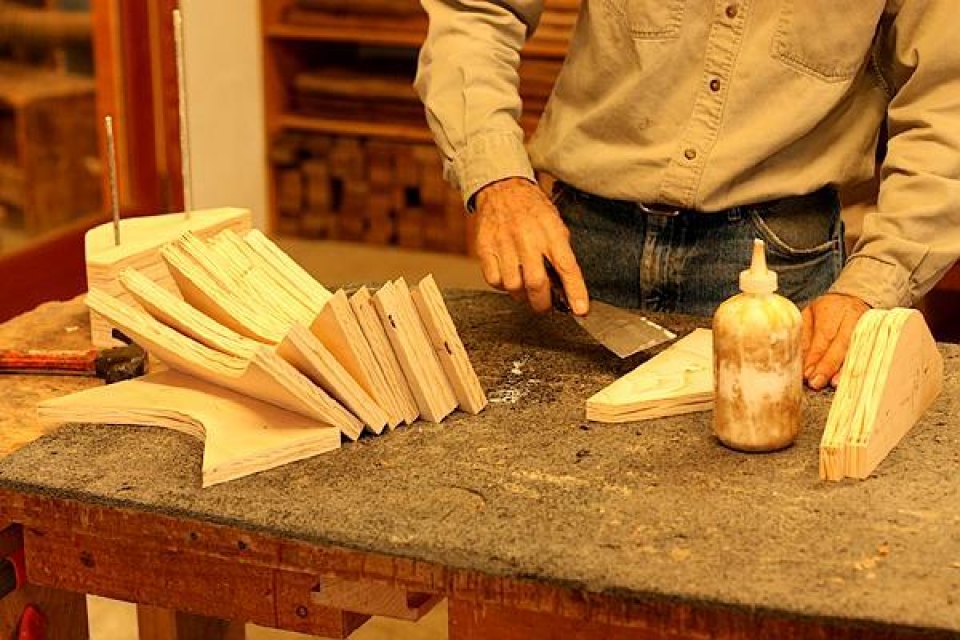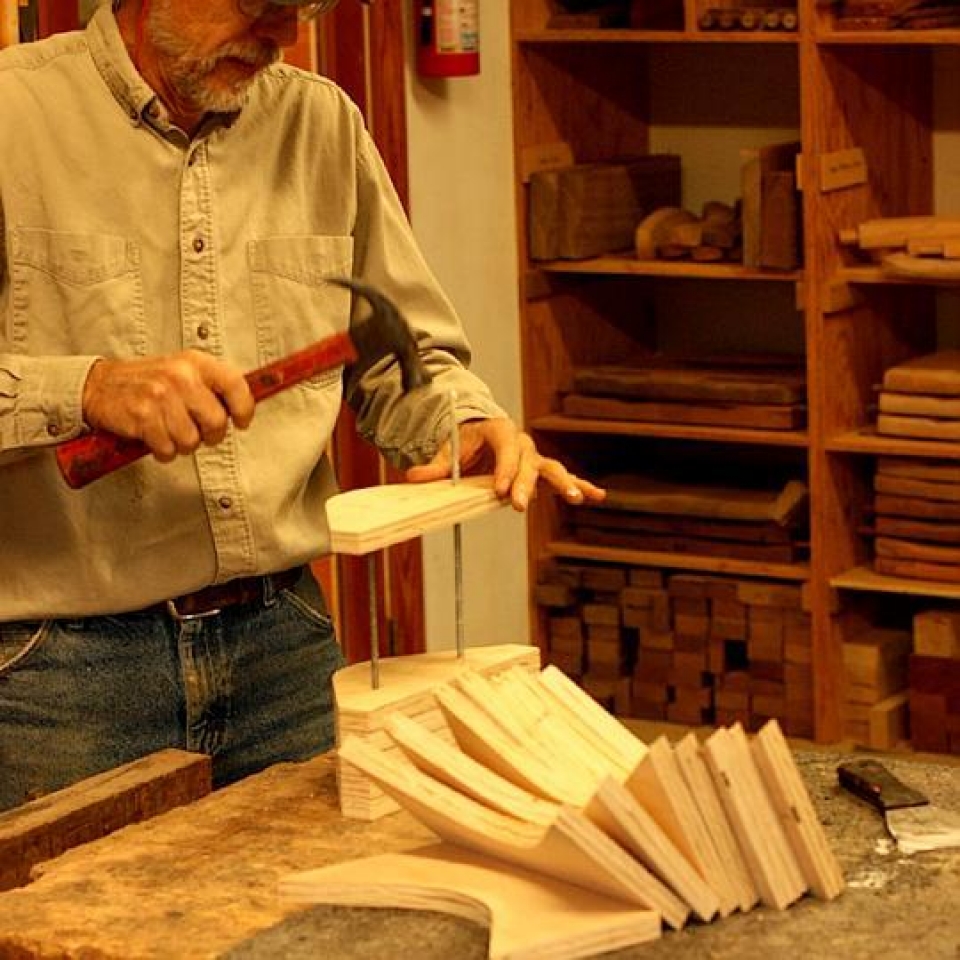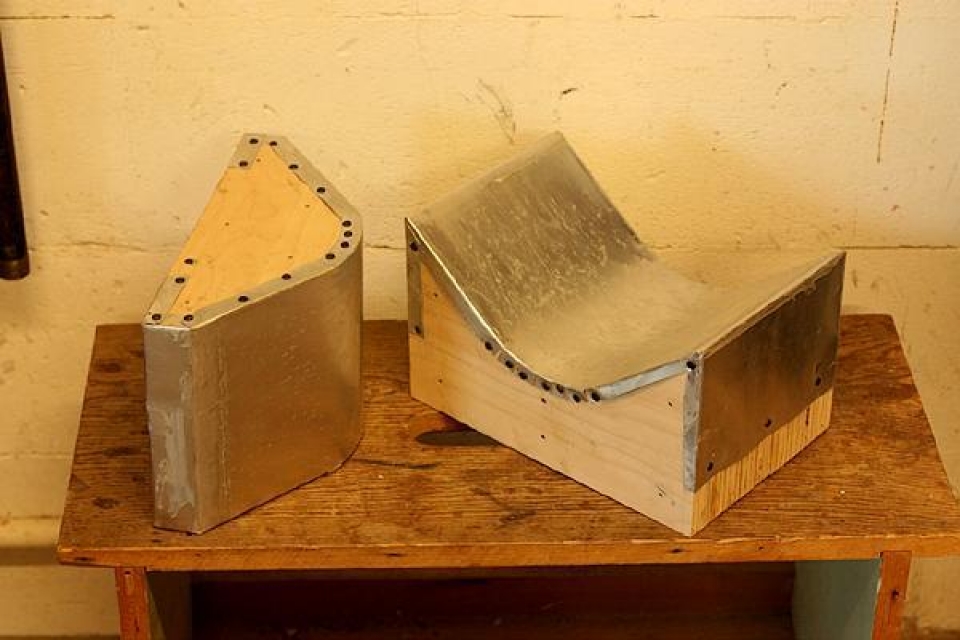 We used a roller to spread glue on the eighteen pieces of veneer . . . quickly.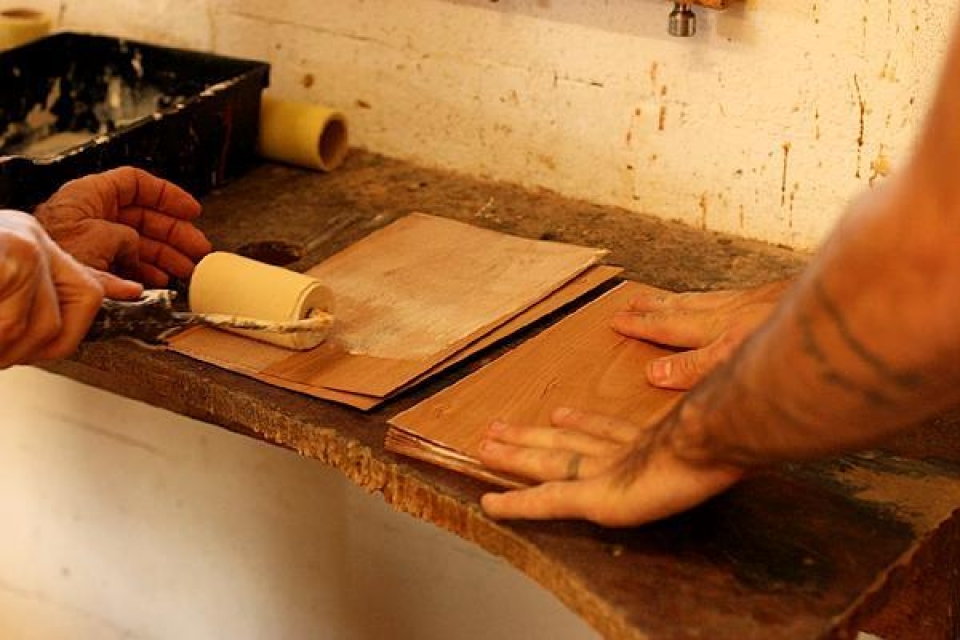 We lined up the forms and the stack of laminae in the press and clamped them tightly.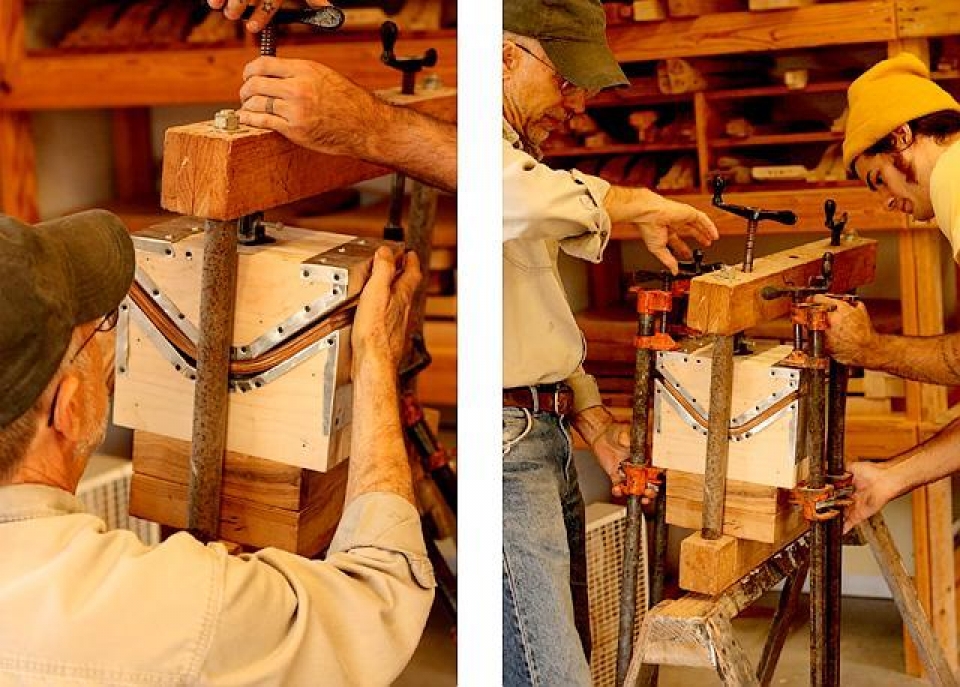 We sawed braces from the bent stack, and sanded them to fit the groove we made in the legs.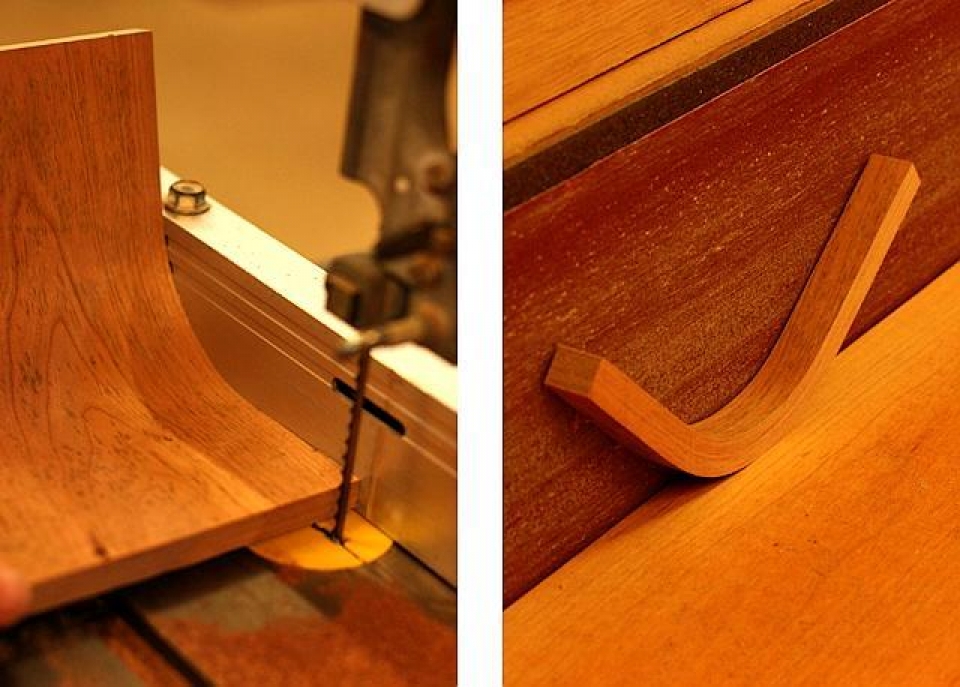 Cello stool finished.