"To fair" means to make a line or surface true to a curve–removing flat places, anomalies, and offsets. In boat and aircraft building a well-faired surface has less resistance to water or air than a carelessly produced one. In furnituremaking, a well-faired curve has less resistance to the hand or eye. We often fair two intersecting parts so that one flows out of or into another. Our rocking chair arms appear to grow from the back legs like a branch from a tree.
As a limb is integral to a trunk, the arms are deeply anchored into the legs. In the photo to the left below, you can see the mortises in a chair's back legs and the tenons on the arms. On the right and below, Aaron is fitting the joints so that the arms stay in place for step one of the fairing.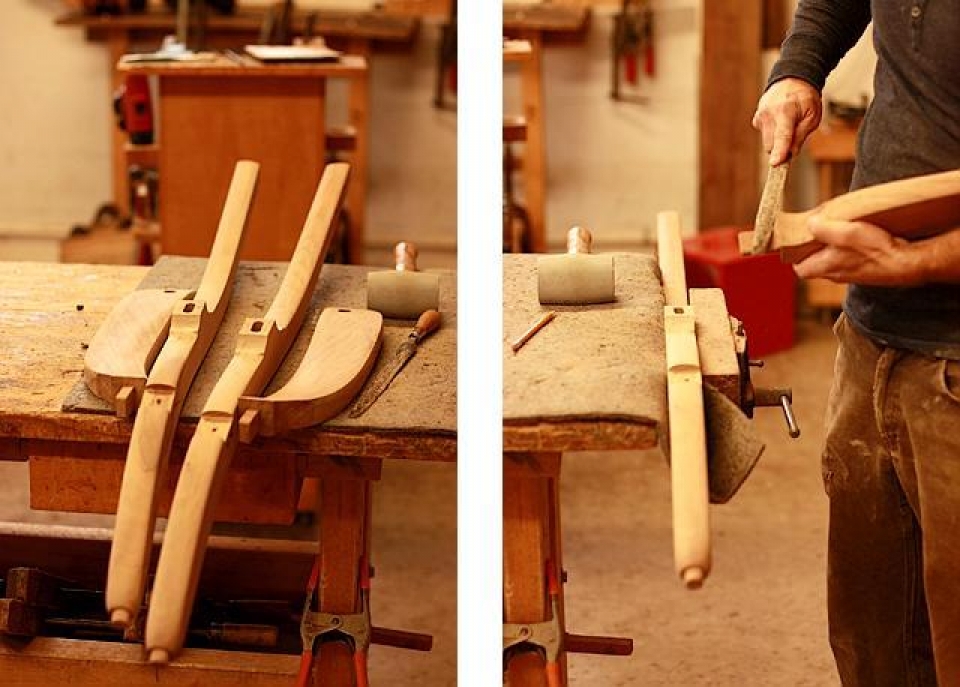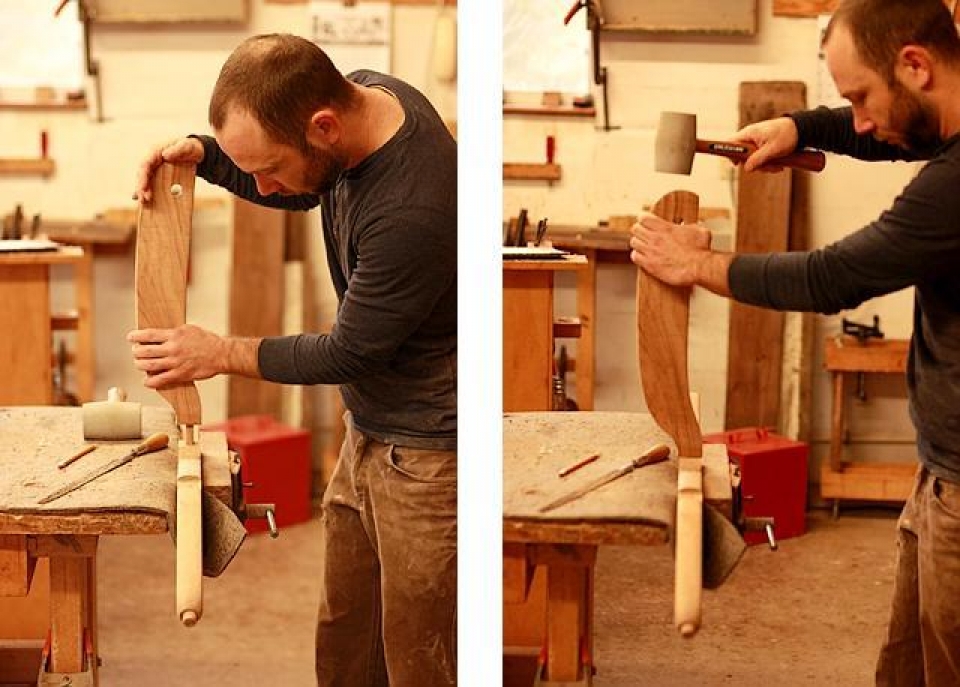 At this point in the making, the back legs and arms have previously been sculpted to their shape and contour, but we have stayed away from the intersection to be faired. The photos below show the top of this joint not faired, being faired, and faired.