In Semur-en-Auxois, Burgundy, France, I asked if there were any furnituremakers in town. I was directed to the shop of Christian Boisseau. He was just the man to see — competent, successful, and friendly.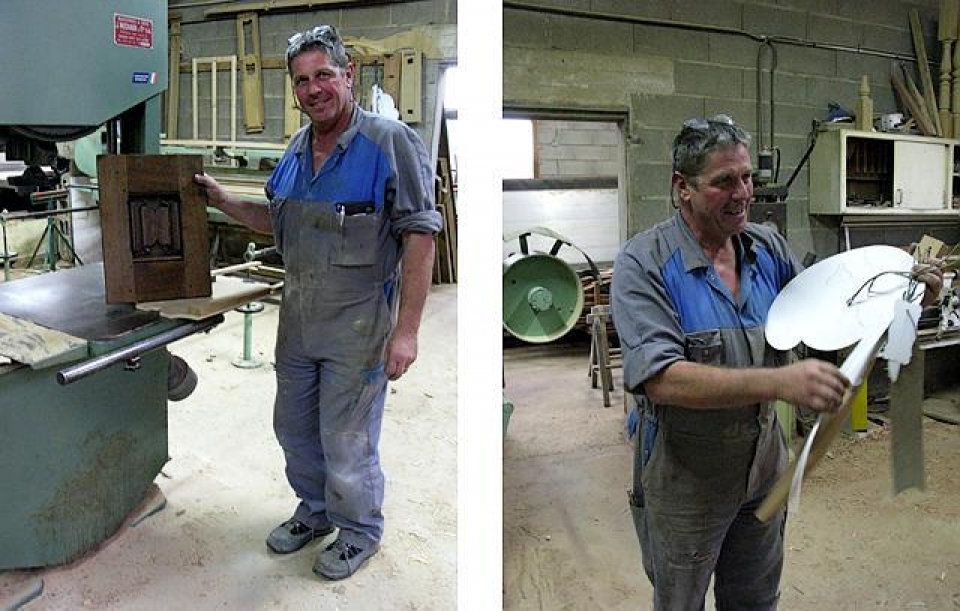 Christian and his two employees build doors, cabinets, interior elements, and furniture, and restore such items. They integrate moldings, carvings, inlay, and marquetry in their work. Everything is made to order. By chance, they built the staircase in the house we had rented for the week. The name of his business is le Meuble dans tous ses Etats (Furniture in all its Forms). The website is http://www.lemeubledanstoussesetats.com/. Have a look at the desk (patterns shown above), and its marquetry, on this home page.
In France, as in the US, fine woodworking is a demanding, and tough, business. I told Christian that I couldn't make it as a custom builder. I don't have the temperament; I tired of working all the time; and the margins are too slim. I am glad to have a small catalog of items to build (and demand for them). He said he could understand the appeal of that, but in his shop, they never build the same thing twice. Knowing the demands of that and seeing the level of production in progress, I asked when he slept. He often gets up at three or four. Coincidentally, a friend and client dropped in to say, "He works all the time."
The shop is about 3000 square feet and fully equipped with good machinery — very good, well-made machinery. "Fully" equipped in two senses: they have what they need, and the building can hold no more.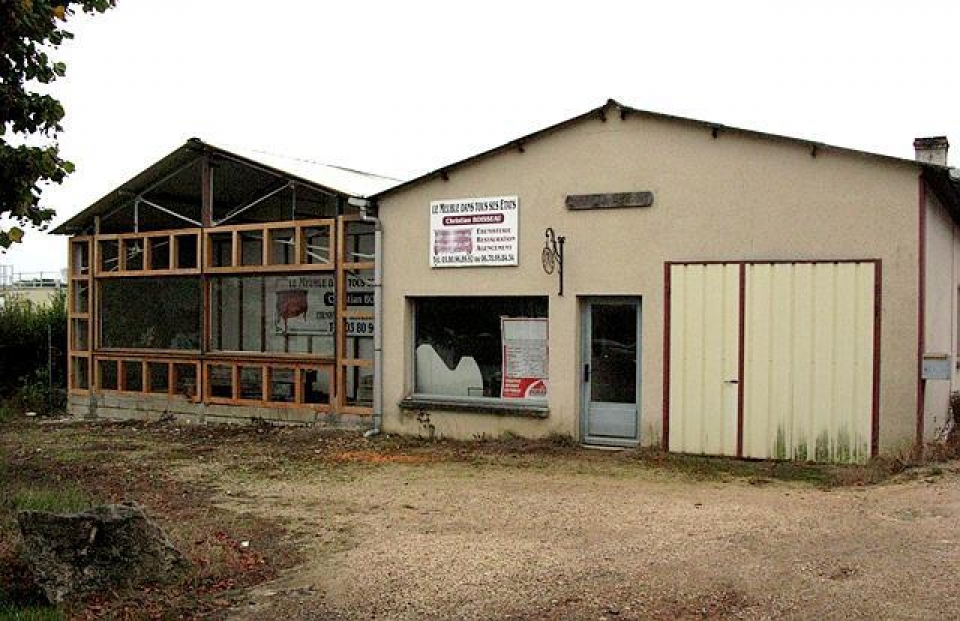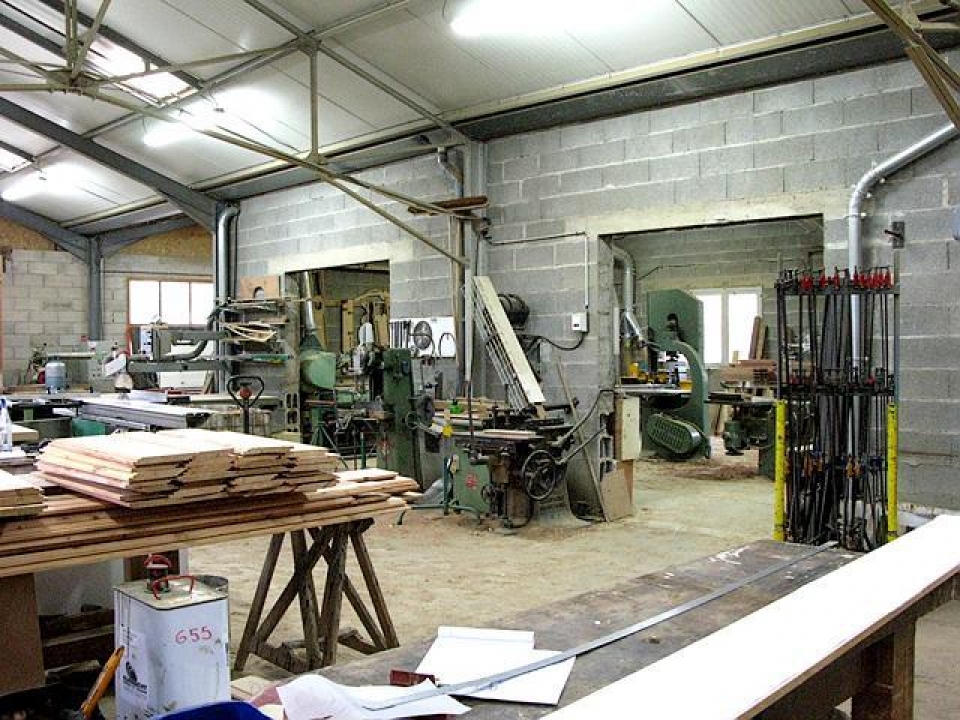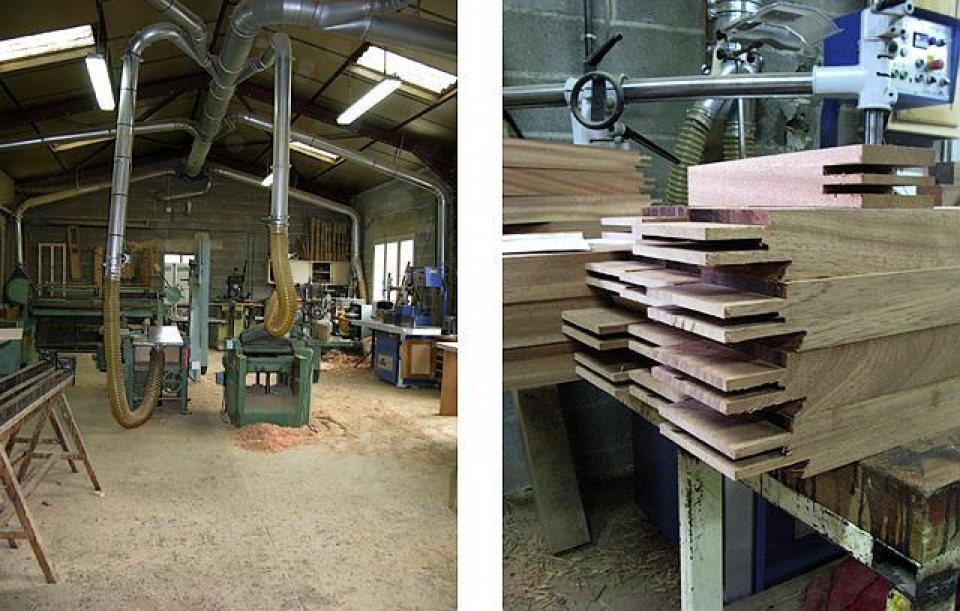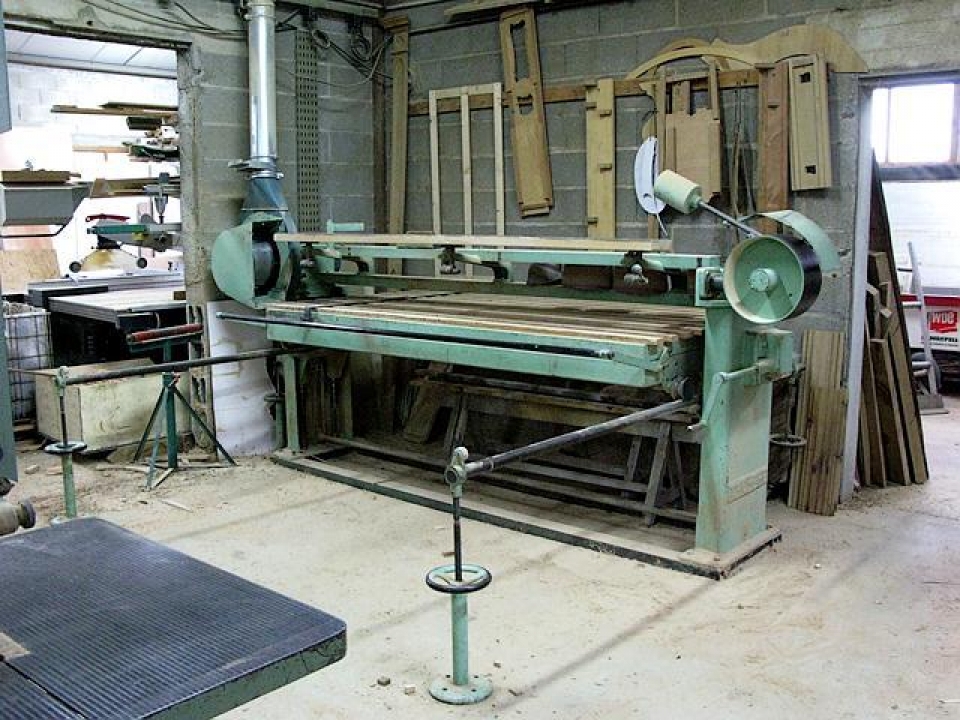 I asked Christian if he drew his designs to make proposals, and he brought out a big stack of drawings–beautiful, perspective drawings with line, shading, and color. It was an impressive moment. I remain impressed with the quality, clarity, and conception of these drawings. I believe the drawings, and the perception and commitment illustrated by them, are key to his success.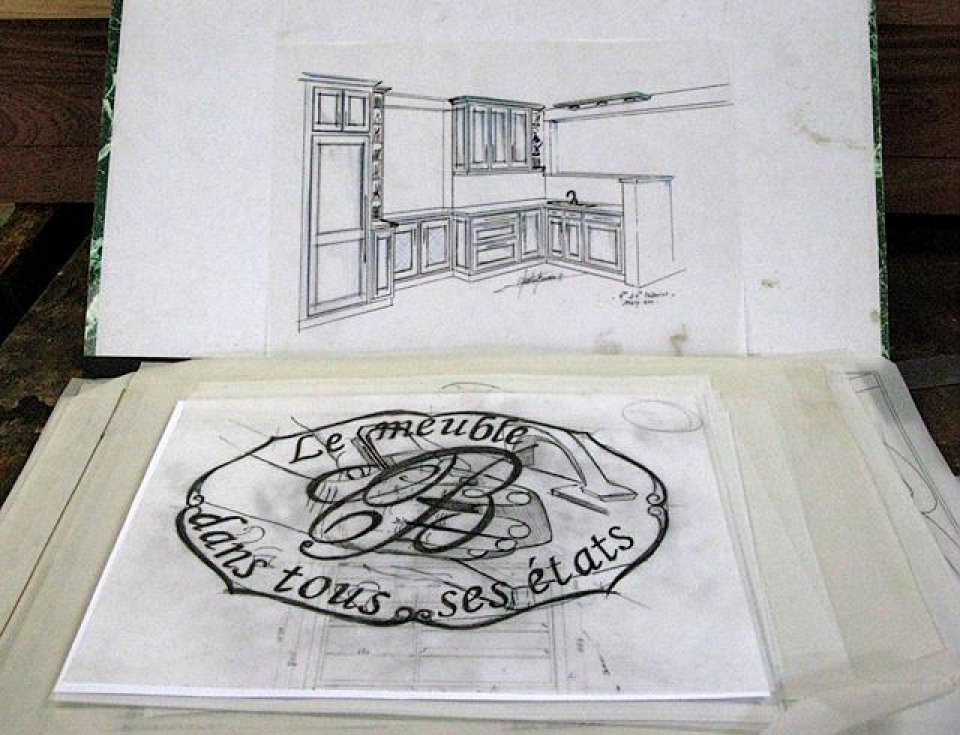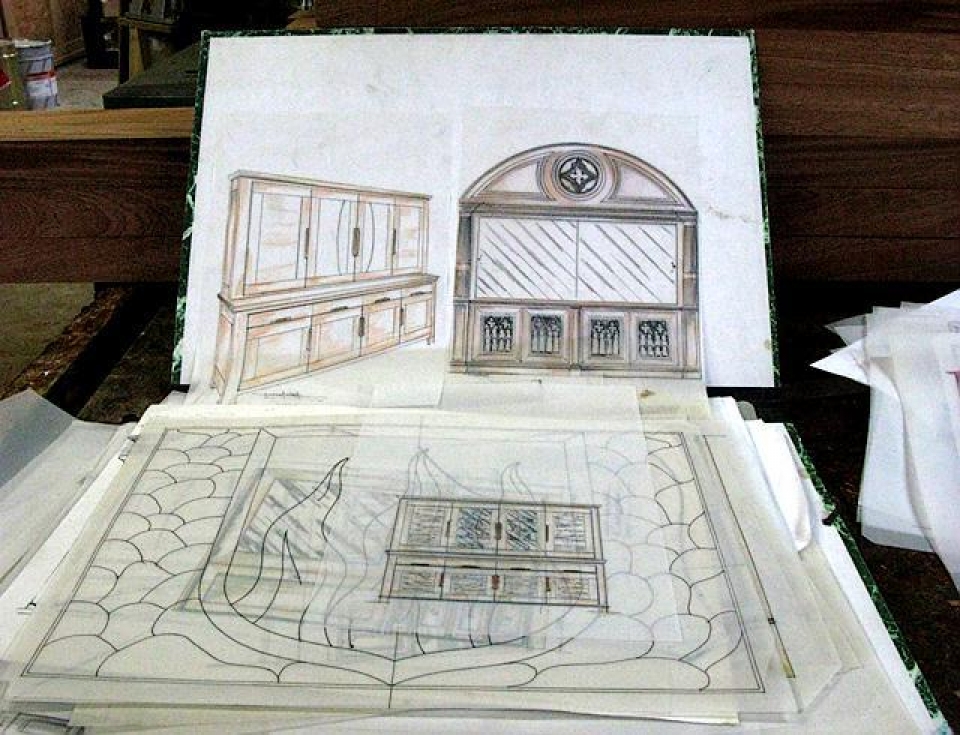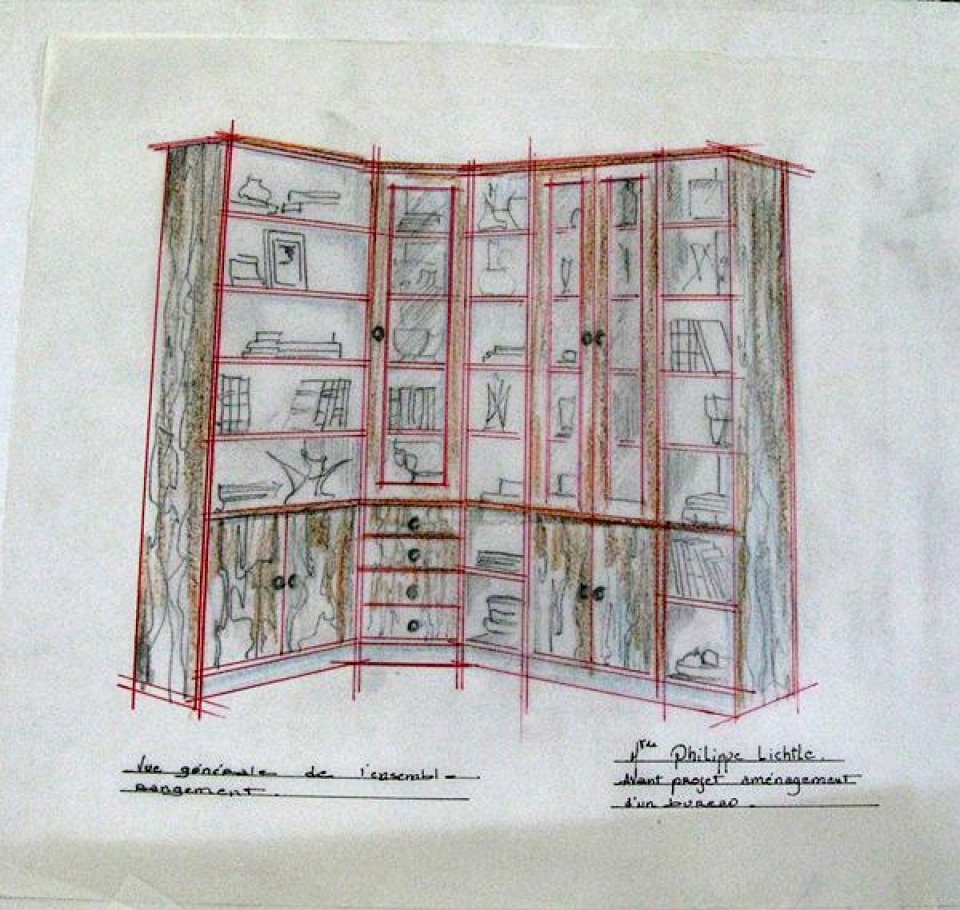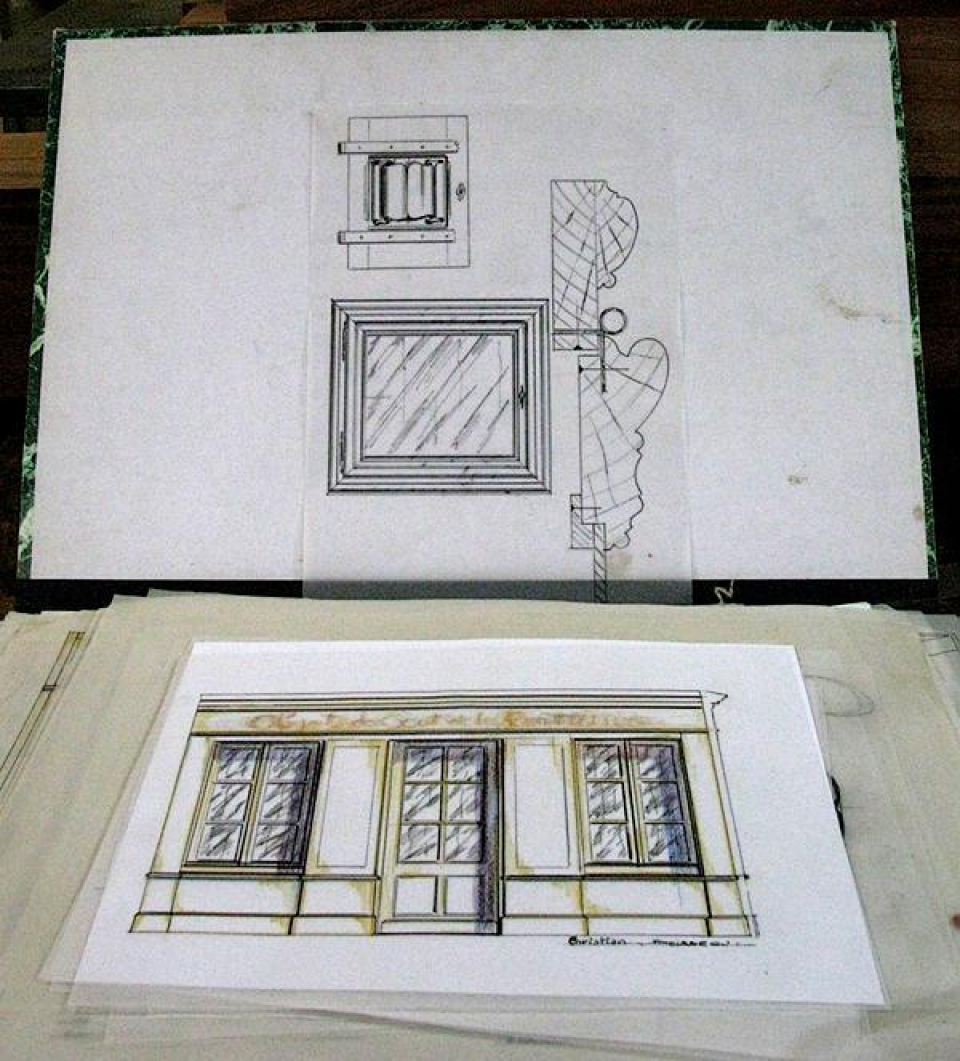 I commented that there were no dimensions on the drawings and asked if he used full-size sticks or paper to develop dimensions and parts lists. He does. He had taped some paper to a bench and was working out the details of a piece, full scale. Just as we do for our casegoods.