To design a desk, or other item not a chair, we make small scale drawings at the drawing board to establish proportion, balance, and harmony. While making these sketches, we make full scale drawings of construction details to solve the problems that arise when imagining building the piece.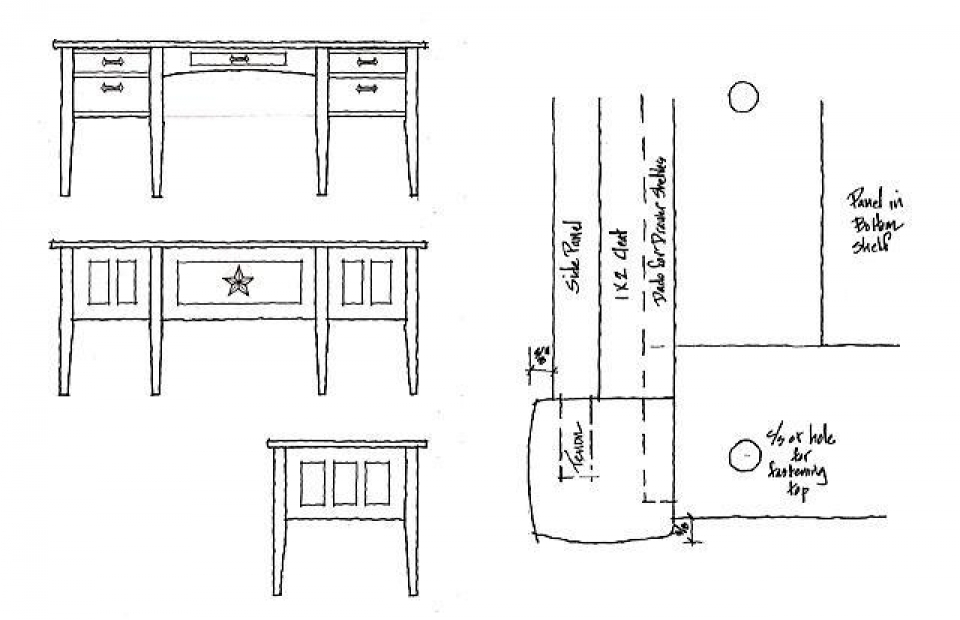 Studying the sketch and detail drawings, we make a layout stick. On one face of the stick, we draw, full scale, all the horizontal lines apparent or critical to the elevation. On another, we draw all the vertical lines of the front view. On the third face of the stick, we draw the lines relevant to the depth. On the fourth, we draw the lines of the back.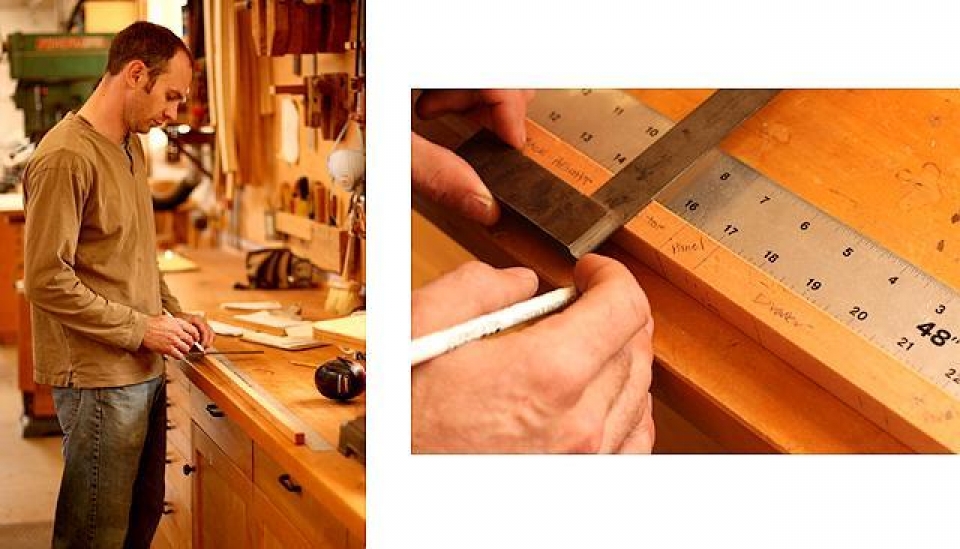 After the piece is built, we will be able to hold the layout stick up to it and see that the lines on the stick fall right on the openings, intersections, and thicknesses of the piece and parts. By studying the drawings and the lines on the stick, we can list all the parts. Measuring line to line on the stick, we write the dimensions of the parts on the list. This method of measuring actual desired distances to develop a cut list almost eliminates errors by eliminating assumptions and calculations.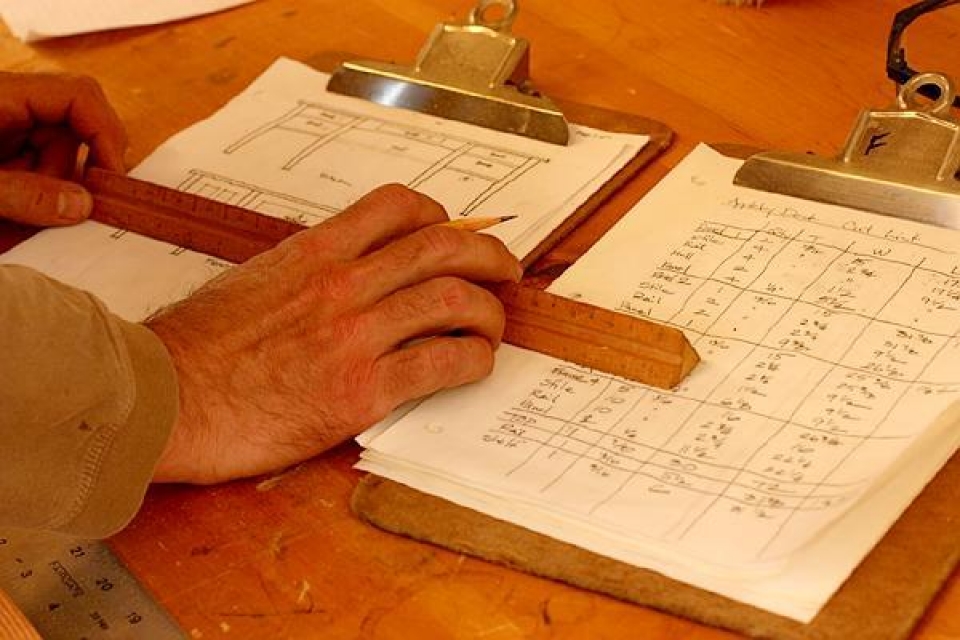 Beyond dimension, each part has individual requirements of prominence, coherence, and structural integrity. These requirements emanate from who we are as makers; they are applied to every design, piece, and part. Reviewing the sketch, we know which parts look and function best if cut from edge grain and which from flat grain. We know which parts benefit from interesting figure; we know how to relate the grain and figure of a part to that of its relatives. We know how different orientations of wood grain respond to loads. Taking what we know to the lumber, we mark each part, or family of parts, on the boards. This work is "design," too.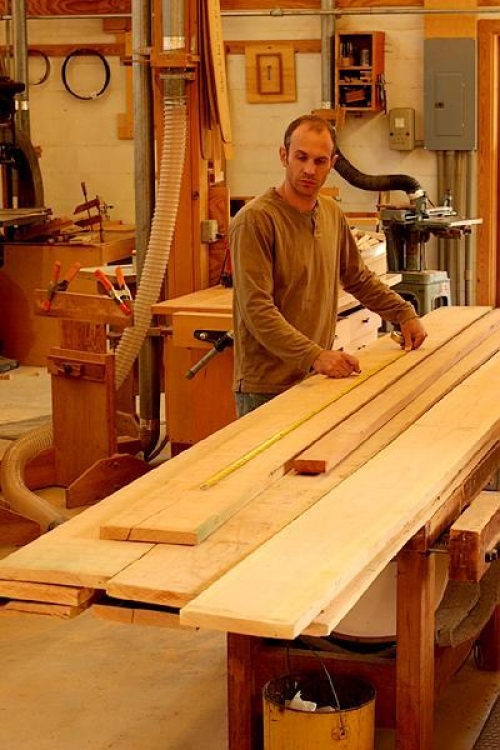 Frame and Panel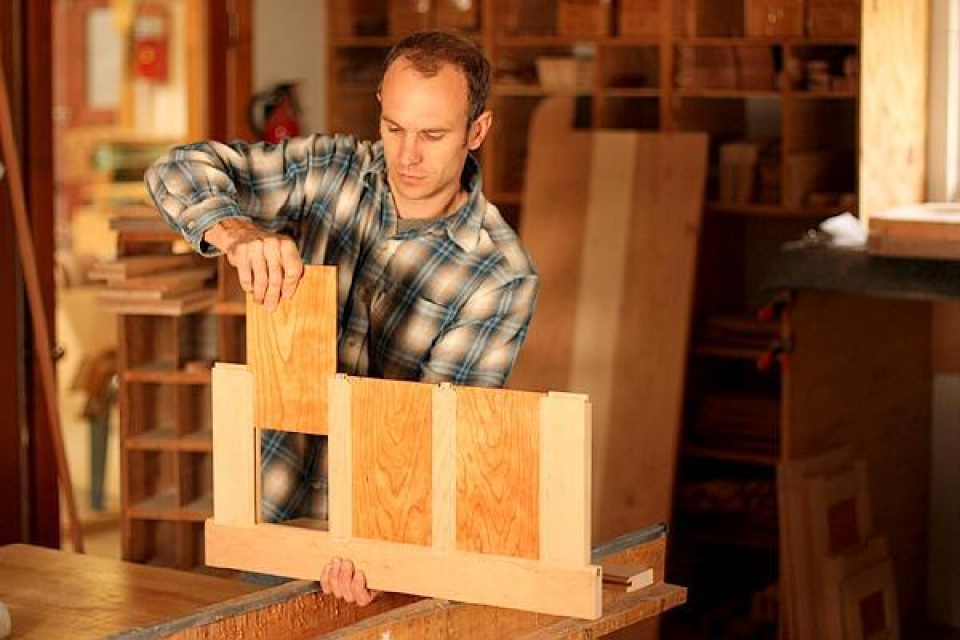 Mortise and Tenon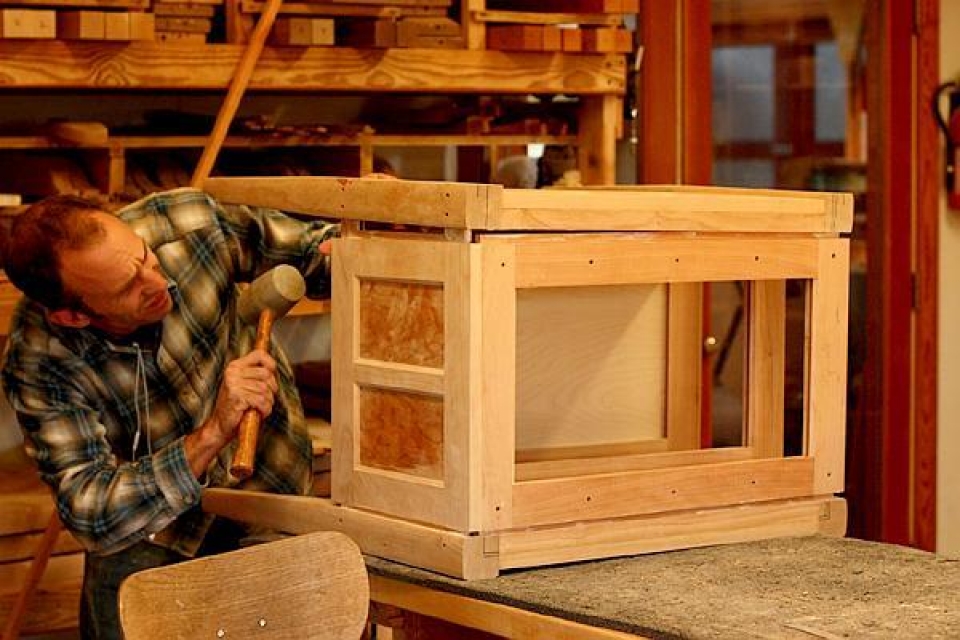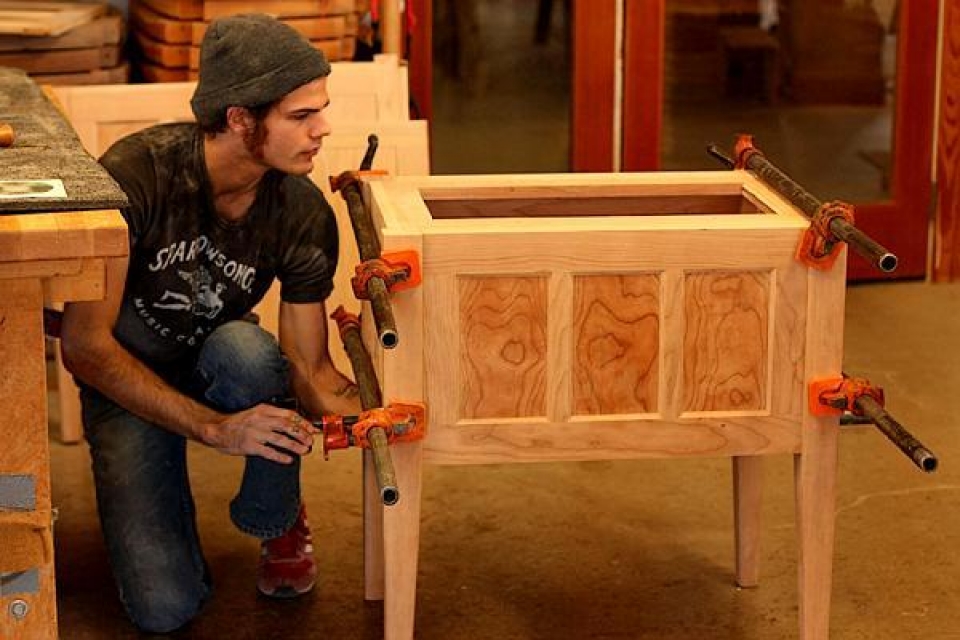 Assembled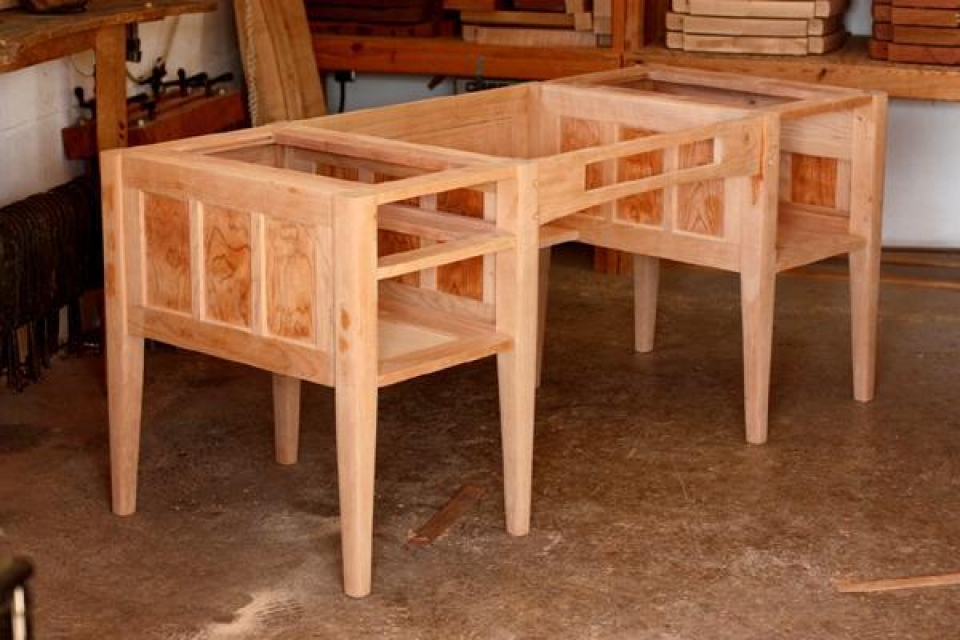 Finishing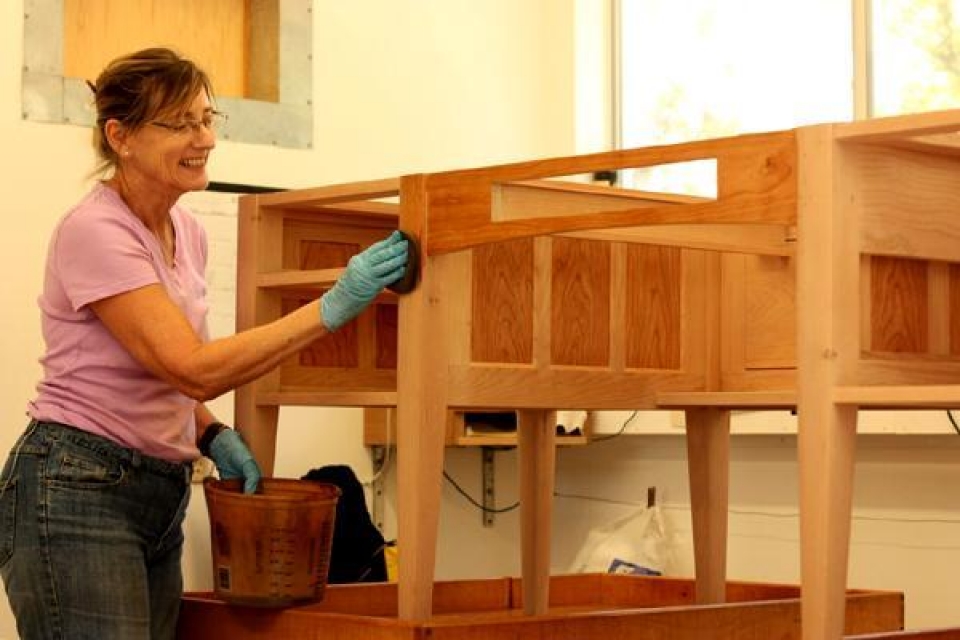 Finished.