At our recent demonstration at the Texas State History Museum, a woodworker who had visited our shop came up and said, "They are selling birthday cards at Target with a picture of your rocking chair on them. Did you know it?" I didn't. He said he would buy one on his way home and mail it to me. He did. They were.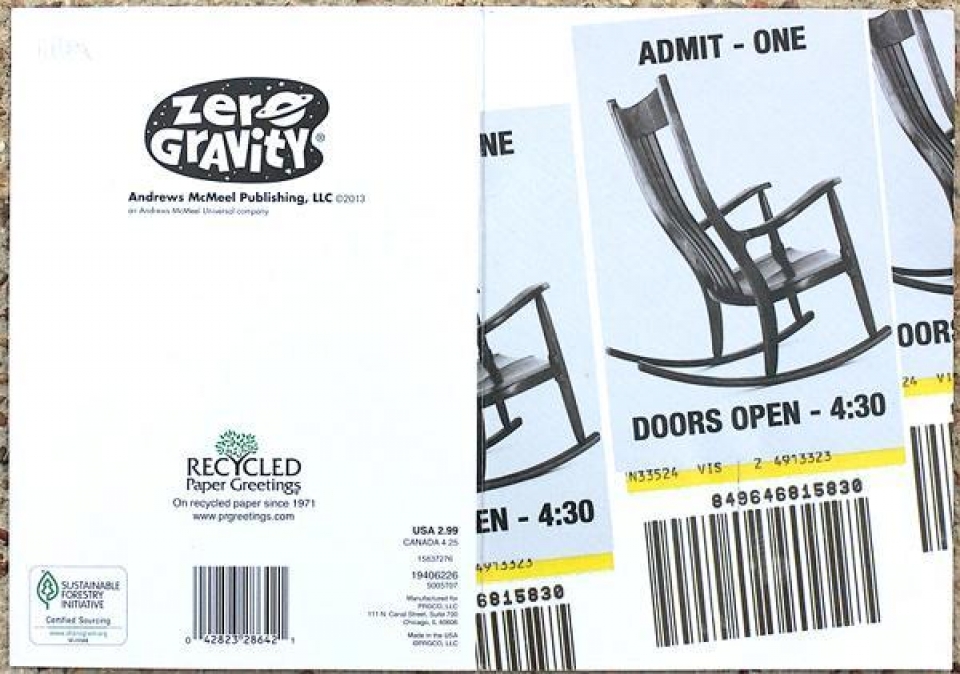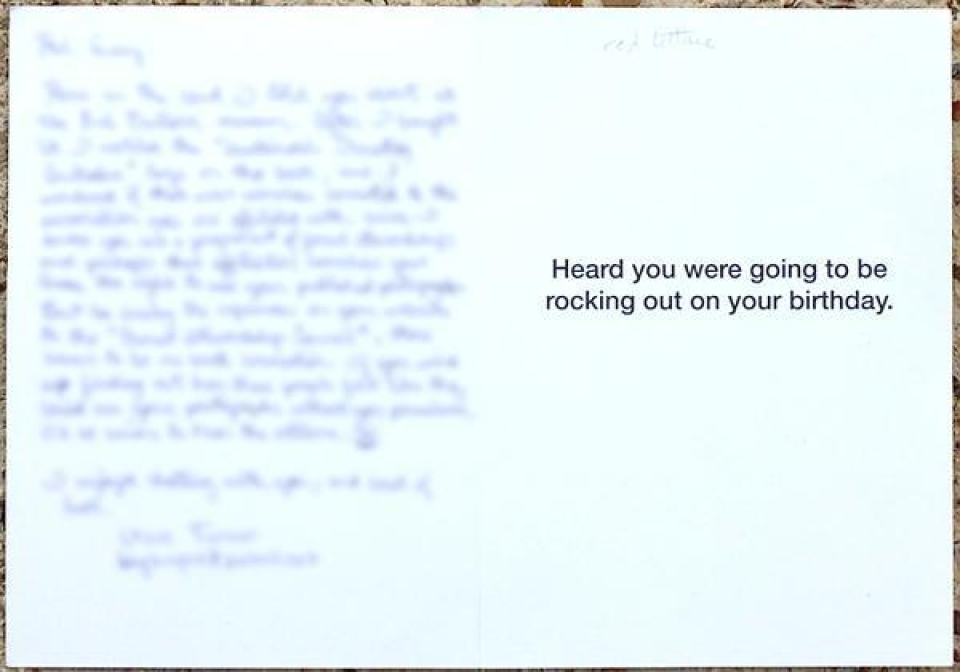 Andrew McMeel is a publishing company of some size — big enough to publish Calvin and Hobbs. It seems that they publish the majority of their humorous greeting cards under the Zero Gravity brand.
I was flattered and flustered. Should I be outraged? The photo is the one of a walnut rocker that I took and used on the prices and shipping dates page of the website. Is this "harvesting" of photos from the internet standard practice for what seems to be an established company selling to Target?
I called Zero Gravity and was directed to the voicemail of the Art Department. I called Andrew McMeel Publishing and was directed to the voicemail of the Rights Department. I still wait to talk to someone.
I called a couple of copyright attorneys. They called me back. I am grateful. It seems that, yes, I have an inherent copyright to my photo, but that true protection and legal action require that each photo be registered with the U.S Copyright Office . . . for $30. And yes, Zero Gravity, Andrew McMeel Publishing, and Target will respond to a letter from an attorney threatening action in Federal District Court.
I don't want action in Federal District Court . . . or cascading invoices for billable hours. It would have been nice to read "Rocker by Weeks Furnituremakers" in small print on the back of the card . . . I think I'll just be flattered and go on.