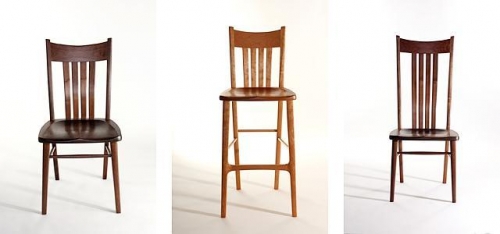 The tenons on the front legs of our wood seat dining chairs come through the seat and are wedged — making the attractive and obviously strong "through-wedged mortise-and-tenon joint."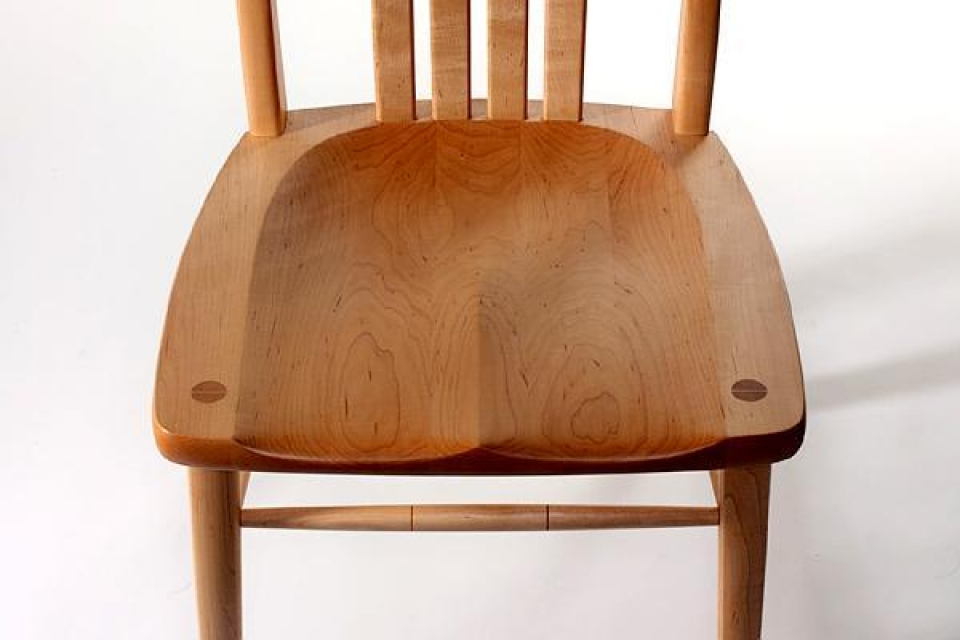 The front legs of our chairs intersect the seat at an angle so the tenons and their shoulders are not parallel to the axis of the leg. We cut the blank oversize so we can cut the angling and tapering leg out of it — but that is another story. This is a story about cutting round tenons with square shoulders in a small shop.
We have three Newton, two spindle, horizontal boring machines made in Temple, Texas until about twenty years ago. The machines were well-designed and well-built for making doweled face frames and other joints, but "pocket screw" technology and foreign competition eliminated their market, and they closed — also another story. Notice the foot pedals on these machines at one end of the shop.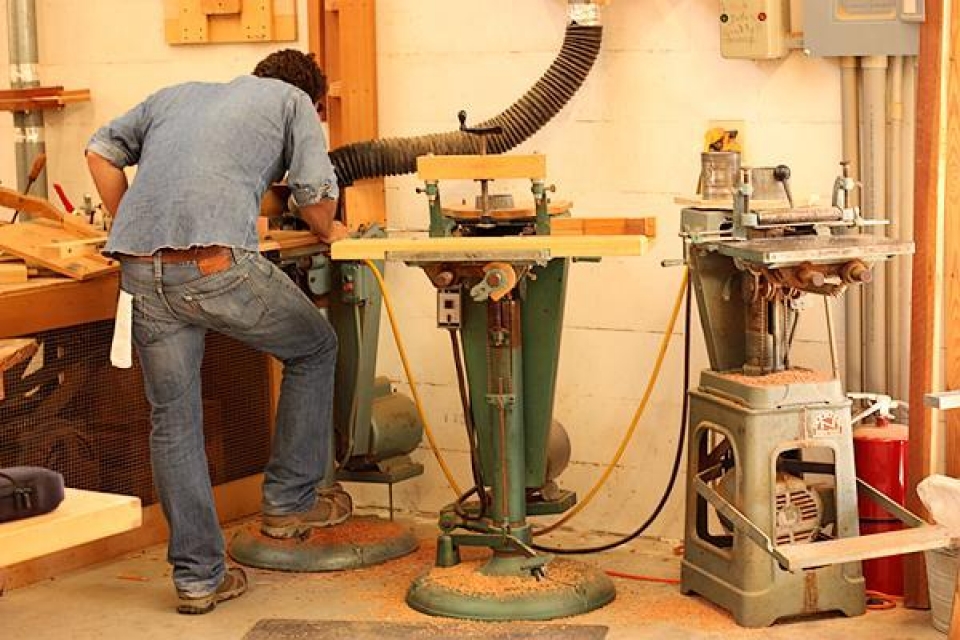 One of these machines we have adapted to run a tenon cutter. The adaption entailed, among other things, changing sheaves to turn the cutter at its optimal speed — much slower than boring bits and the Newtons were designed for. As is common to most of our machines, we built fixtures to hold the various parts.
After producing the leg blanks to true dimension, we cut slightly oversize square tenons on them at the tablesaw, thereby reducing the wood that the tenon cutter must remove and creating square shoulders to fit against the seat bottoms. In the photo below, you can see a "run" of legs, some show the square tenon (before), some show the round (after).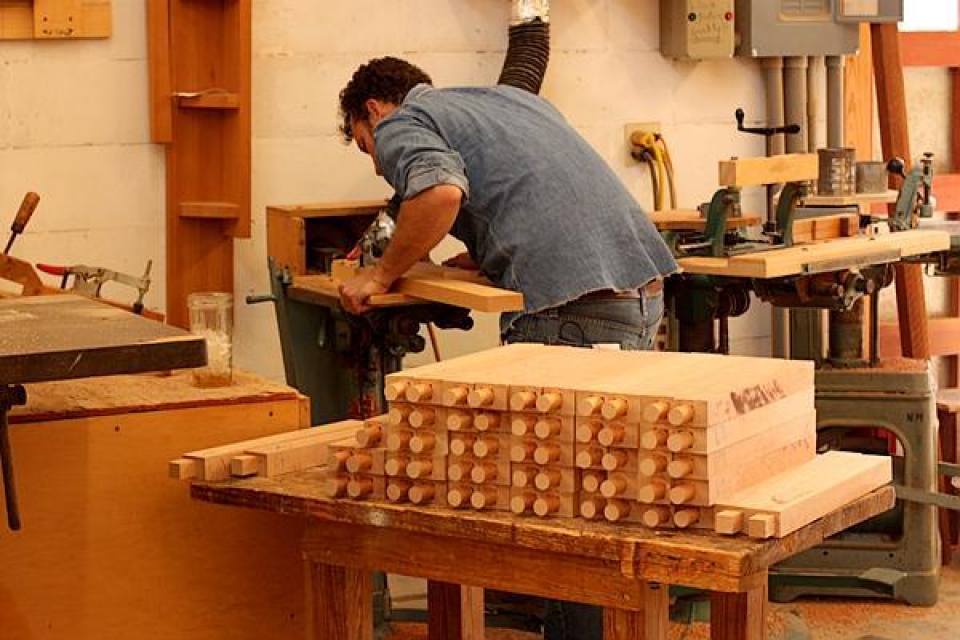 Will uses his leg muscles to maintain the proper feed rate of square tenon into round cutter — concentration and control are required. Feed too slow and the wood burns and the cutter dulls; feed too fast and the machine stalls or the tenon is not accurate in diameter.