We use a little plywood. We build machine housings, dust hood, jigs, fixtures, cabinets, and shelving for the shop and office, and from time to time, we build cabinets and shelving for ourselves or the public.
We stock several sheets of the best domestic, 3/4″ maple, veneer core plywood that we can find. My opinion of plywood imported from Asia cannot be written here. We mill and store a supply of 1/4″ x 25/32″ x 96″ maple edge banding. If we are building something with many parts of similar width, we rip the plywood and band the edge or edges of each ripping before crosscutting. For other projects, we cut panels to size and band one or more edges.
We apply glue to the edge of the plywood and secure a banding with masking tape. With the right technique, you can obtain good speed and pressure. After the glue dries, these bands are stuck tight. They must be sawn off to remove. The panel can be cut or milled without the possibility of hitting a fastener.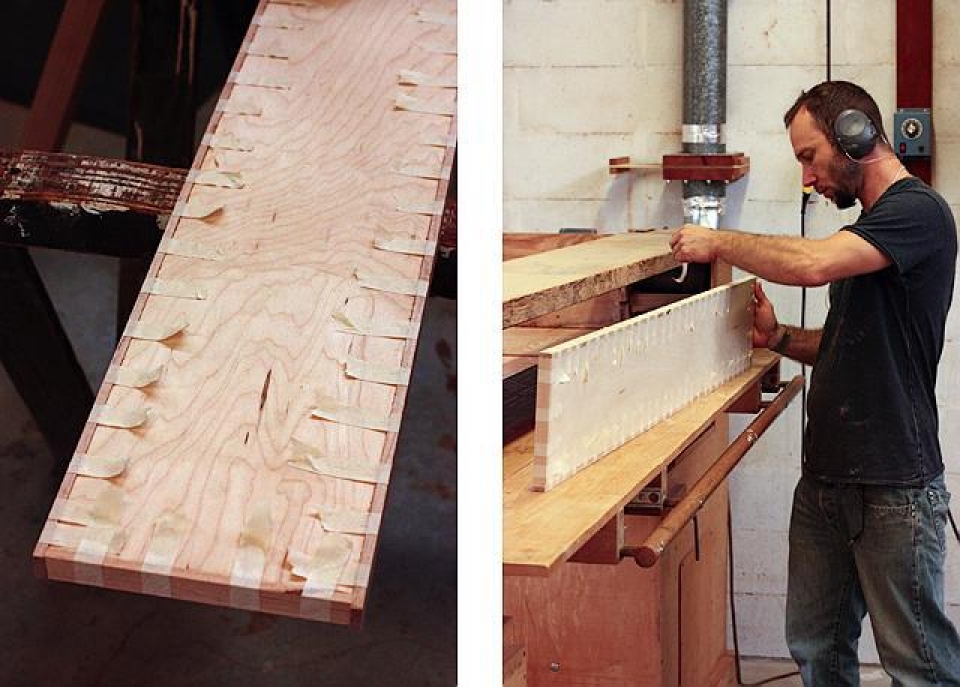 Best to leave a corner of tape loose, so you can peel it off easier.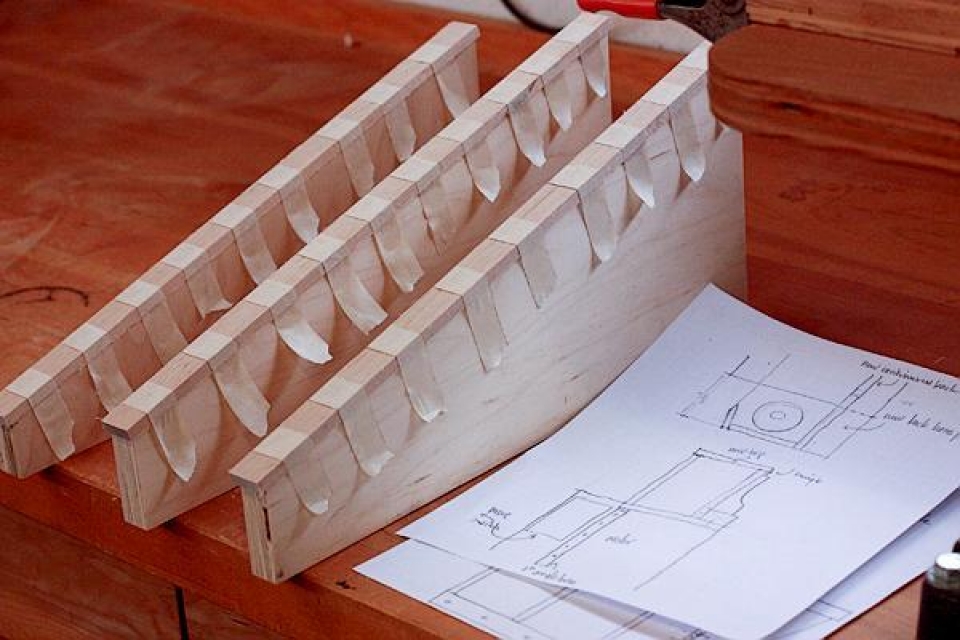 After removing the tape, we sand the band level with the panel on the stroke sander.