We placed a mahogany porch rocker on the porch of the showroom in 2004. This is how it looked (a re-enactment).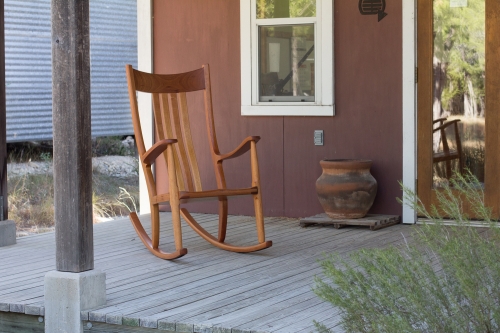 This is how it looked in August of 2018.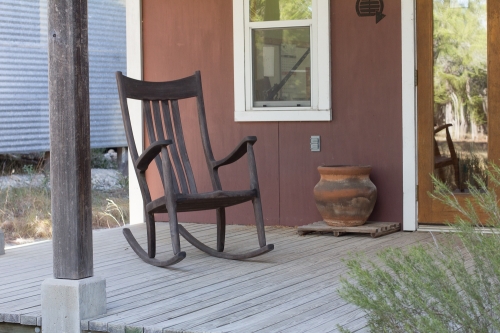 It faces west into Texas sunsets. Rain blows in on it. We occasionally wipe it off.

In the photo below, taken in August, 2014, when the chair had 10 years, we have wiped off the seat. You can see the gray-brown weathering in the chair back and the effect of wiping it down with water in the seat.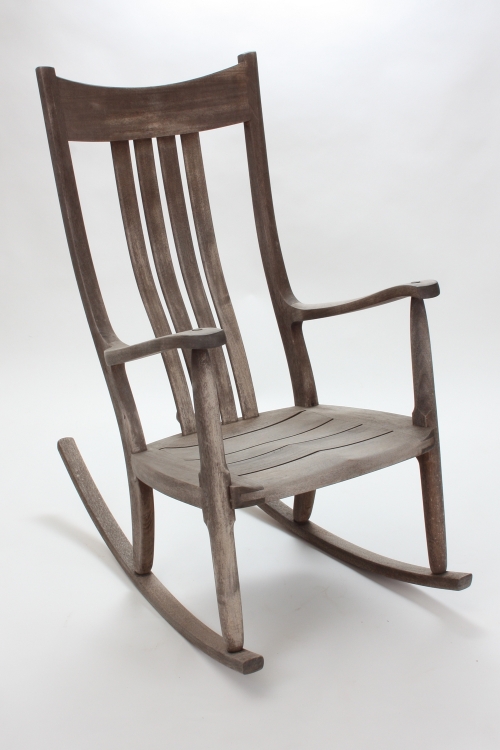 We washed it with soap and water and let it dry.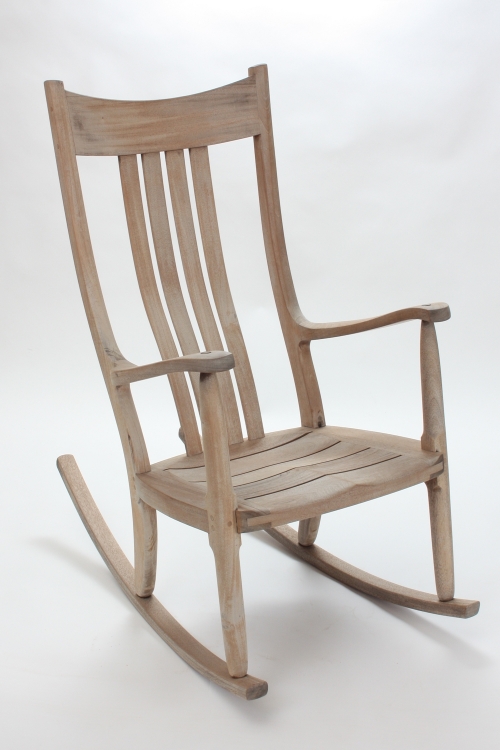 We oiled it.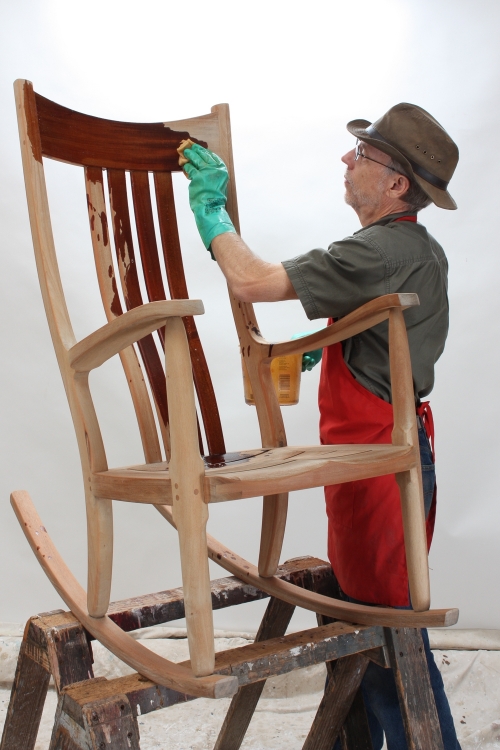 People who walk by this chair and comment say that they like the look of the weathering.
Our experience suggests this for maintenance:
Wipe the chair with damp cloth when you think it needs it. Maybe once a year.
Wash the chair and wipe some porch deck oil on it when you want to bring it back to red brown. Maybe after 7-10 years.
Sit in it.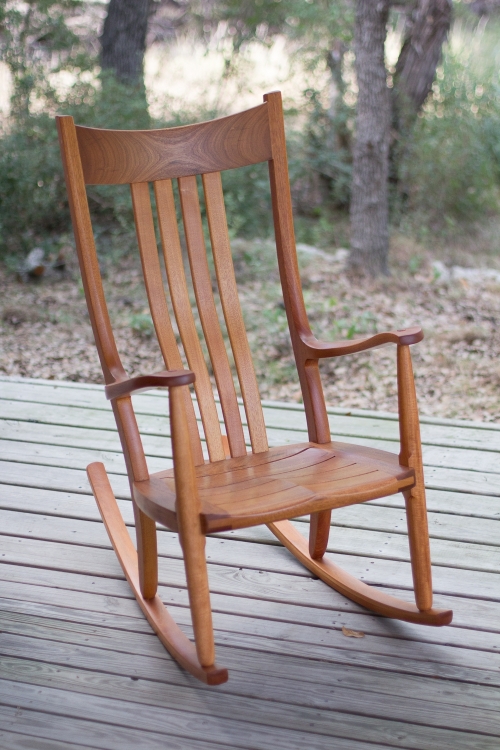 A new mahogany porch rocker on the porch.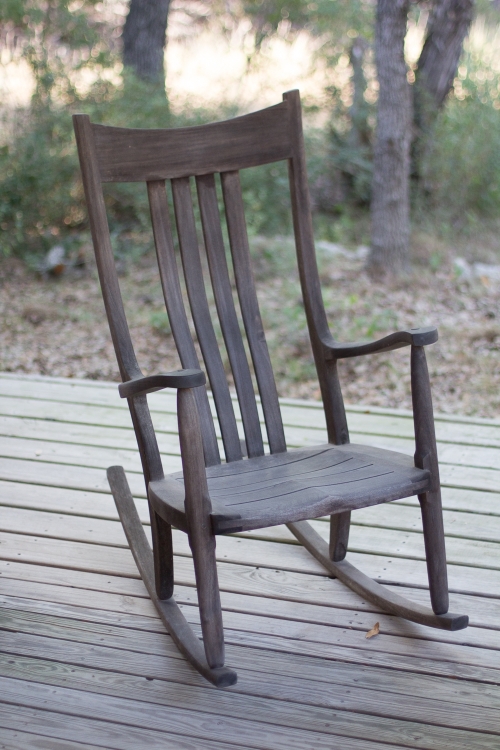 Our 14 year-old rocker, every joint is tight.