We replaced our revered, shopbuilt stroke sander. A neighbor had an old Beech pedestal type stroke sander in his shed. We bought and rebuilt it so that we can sand longer and wider table tops.

Because the pulleys are on free standing pedestals, the distance between the pulleys (and therefore the length you can sand) can be long. We set it up to sand 8'-6" in its day to day position. We can sand almost everything on it...and every part and piece that has a flat place on it gets sanded here.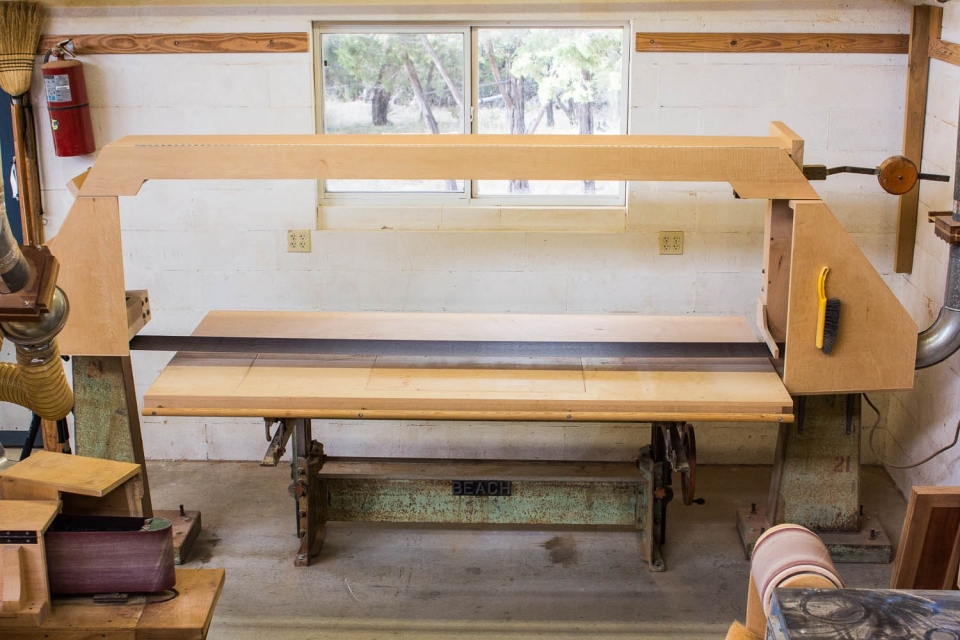 We built hoods and ways to protect us from the belt and assist in collecting the dust.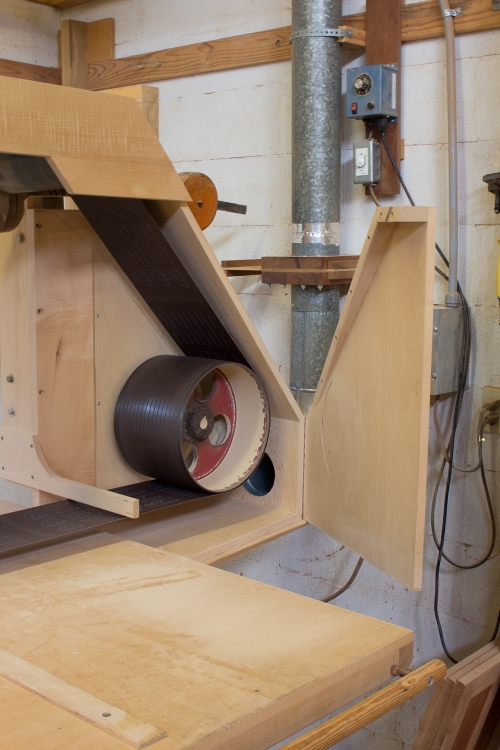 We can remove the guards and spread the pedestals so we can sand tops that are 16' long.