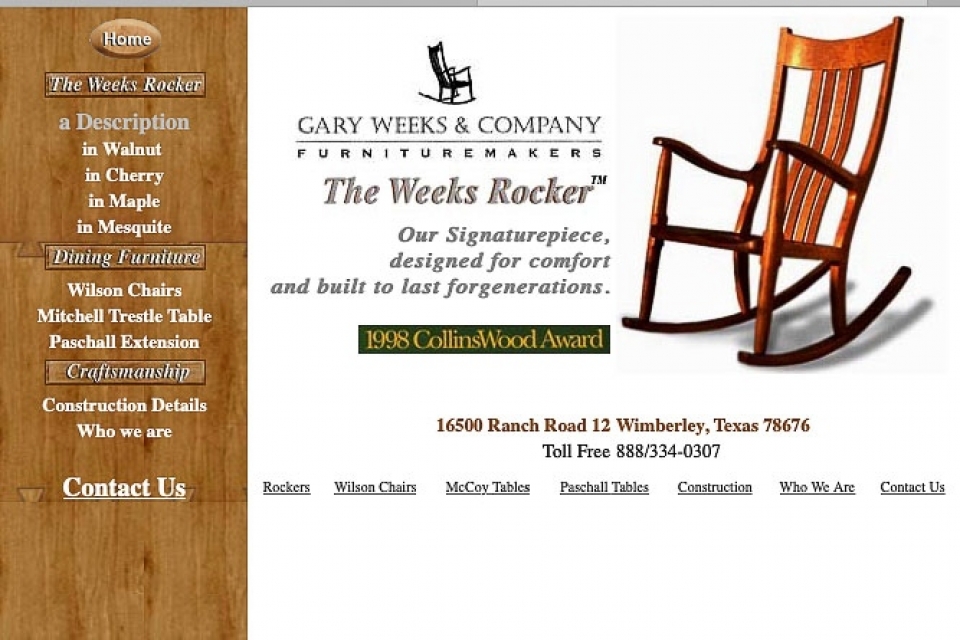 We built a website in 1997 or so.
In 1998, Jim Fish became the webmaster and served with distinction for 20 years. At the time, there were all kinds of tricks played to try and influence page rank. Jim and I decided we were not going there at all. We were going to try and provide an interesting story and detailed information.
The website (the internet) made our market the world and made this company worth building. We ranked upper first page for all the right terms because we were early, and maybe because we played no tricks.

This week (in October, 2021) to our amazement, in a big clean up of his files and drives, Jim found the website that we had when he signed on.
A further surprise, the prices are not that different from today, considering the time and the times. We wondered, "Are we charging enough for this work?" Then we realized that we have learned, organized, built machines and tools, been blessed with a loyal staff, and made colleagues of suppliers and assisters. We make this furniture better and faster...to the benefit of our clientele.
To see the old site click the link: https://garyweeks.com/1997/.
The page layout does not display as it did in the past. Some elements are mixed up, and it's unfriendly on phones. But perhaps, you can get the gist and some amusement.